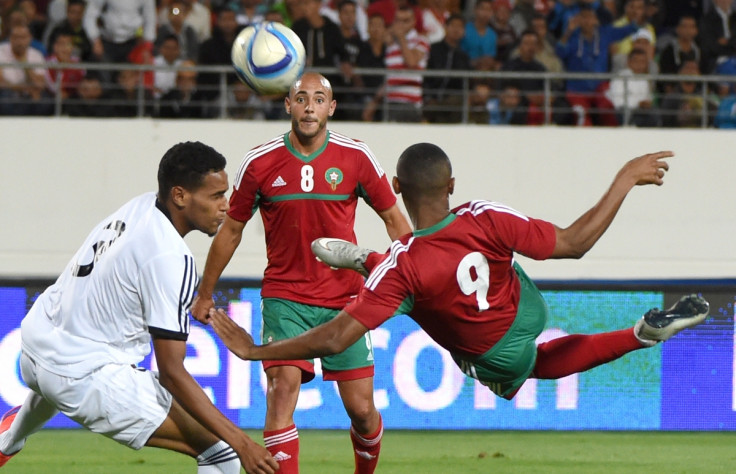 Manchester United Under 21 right-back Sadiq El Fitouri has spoken out about his "dream" move to Old Trafford in January 2015 after having previously played at the Manchester City academy. The Libyan international explained that he was starting to "lose hope" in building a career in football when the Premier League giants gave him the chance to join them.
The 21-year-old thought his career was over in 2014 after 18 months out of action. However, his luck changed, getting a chance at Salford in December before earning his move to Old Trafford weeks later after impressing Phil Jones and Paul Scholes during a trial at Carrington Training ground.
"I was out of action for a year and a half after I left [Manchester] City because I was injured and couldn't get a club. It was the worst time to get injured, straight after being released," the United starlet told the club website.
"I was injured for four months but after that I just carried on training in the gym. I had to do it all myself but I knew what to do from the time I had an injury at City. After 18 months without playing, I was starting to lose hope. But in December [2014], I phoned up Salford City and asked if I could train with them. They said 'Yes, come down' and I trained there for one month and played one game."
His time at Salford was short but impressive enough for two legends like Neville and Scholes to recommend him to United. El Fitouri then also convinced Warren Joyce he deserved a role at Old Trafford and in January he agreed a 18-month-deal with the club.
"Phil Neville was impressed and Paul Scholes too, so they pulled me over to one side and said I could go to training at United the next day. Everyone knows who Neville and Scholes are and for them to have belief in me was really good.
"My trial at United lasted for a week and a half. During the first week, I remember I played an in-house game against Leicester. Warren was impressed and, a few days later, he said: 'Well done, I'd like to offer you a contract'. I thought it was all a dream as it happened so quickly."
Now, after having recovered from another injury, is looking forward to have a chance to play against his former side in the Under-21 derby on Thursday night (11 February).
"United versus City is a big game in itself but it's particularly special for me as I played at City. It's one I am really looking forward to," the defender admitted.