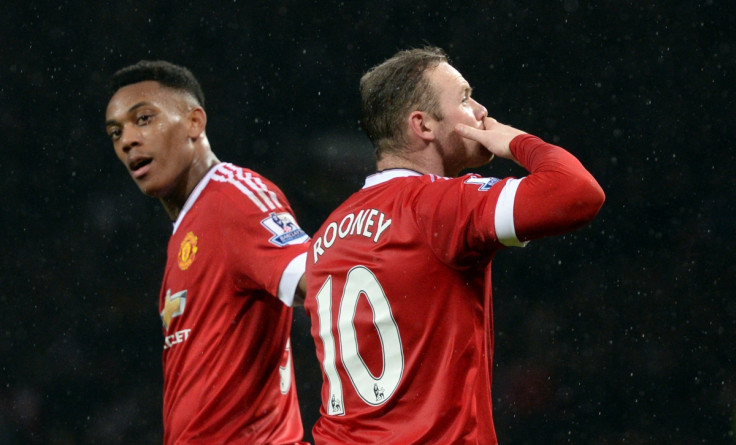 Anthony Martial has admitted Manchester United captain Wayne Rooney is his inspiration. The 20-year-old Frenchman joined the Old Trafford club in the summer and has now revealed he has taken plenty of advice from Rooney.
Martial believes he can steadily improve his own game by training with the likes of Rooney, who became England's all-time leading goalscorer earlier this season. "[I improve] by training every day with talented players," he told MUTV. "Especially with Wayne Rooney, I learn a lot from him. I always try get inspired from him so that I can also become a great player."
Martial has operated in a number of positions since joining United in 2015, and the youngster has revealed he does not care who scores the team's goals, provided they are wining games. "I have always been considered as an altruistic person.
"This is something that has been said to me quite a lot. So both a decisive pass or scoring a goal means as much to me. At the end, the most important thing is to win as a team," the United star said.
Despite this, the pacey attacker revealed he has set himself a personal goals target for the season – though he refused to reveal what it is. "I think it's important to keep working hard to constantly improve and help the team to win titles and get back on top of the league table," Martial explained.
"Yes, I have a number in mind [as a goals target] but I'd rather keep it to myself."