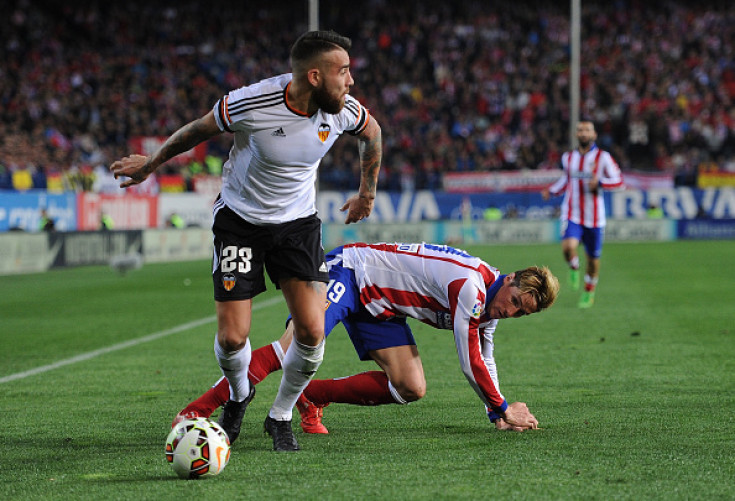 Valencia president Amadeo Salvo has revealed the club has not received any offers for Manchester United target Nicolas Otamendi.
The 27-year-old has long been linked with a move to Old Trafford and the Red Devils even tried to land him in the January transfer window. Louis van Gaal's side have still maintained their interest in securing the centre-back's signature.
Otamendi's representative Eugenio Lopez has already confirmed the Argentina international will leave the La Liga outfit in the summer transfer window. However, Salvo has hit back at the player's agent, suggesting the club will not "give into the pressure" and admitted that interested clubs need to match Valencia's asking price of €50m (£36m, $55.7m).
"Valencia do not give in to pressure from any agent or any comments. Valencia's position will always be the same. If Otamendi wants to leave he will have to say it publicly," Salvo said, via Valencia's official Twitter account.
"If he wants to go he will have to come to the club, not an agent, and pay what the club decide he is worth, which is €50m at least, and with the payment structure that Valencia decide.
"Otamendi is a Valencia player and we are extremely happy with him. Valencia have not received any offer. In any case, Valencia are very happy with the player and we would like that he sees out his contract with us."
After helping the Spanish club finish the season in top four, Otamendi will now join the Argentina national squad for the 2015 Copa America in Chile. The South American championship will start in June and end on 4 July.
Any move from United in securing the defender's services will see them wait till July, unless Argentina's exit from the competition in the early stages. The former Barcelona and Bayern Munich manager will be looking to strengthen his side's back four as his side will return to the Champions League after a year's absence.