Manchester United star Tom Cleverley says he feels great after a long recovery from injury, with the midfielder getting used to regular game time again in the side's pre-season friendlies.
Cleverley had numerous problems with injury last season, and as a result wasn't able to contribute to the fold like he may have hoped over the course of the Red Devils' campaign.
But the 23 year old is now raring to go as United prepare for their season opener against Everton next Monday, and insists that the Olympics have made him even better as he builds up his game time.
"I've been away for a few weeks now but to come back into a good game in a good stadium and be playing with the world class players we've got only helps your game, so it's good to be back," he told the United website.
"I think the Olympics has been good for me. I've got six games under my belt including the two friendlies so I feel one hundred percent. I'm happy and looking forward to the season."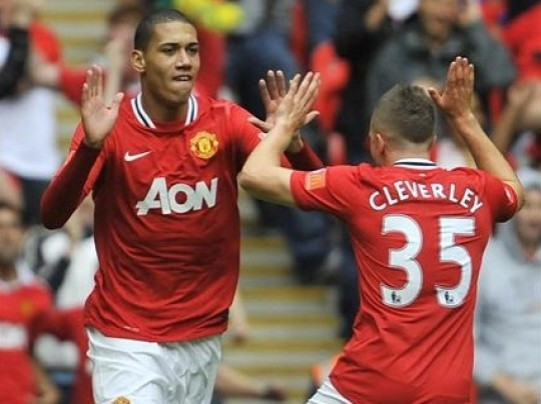 United assistant manager Mike Phelan also believes that Cleverley is looking ready to have a successful season, with the England international putting in a top performance as the side came back from behind to defeat Hannover 96 in their final pre-season friendly.
"I thought Tom looked very, very sharp," he explained. "He's played quite a few games for the GB team so he's probably ahead of schedule in some respects.
"Ryan [Giggs] probably needs to feel his way through it a little bit more, but Tom played a very, very good game for us tonight."
The Olympics was a distraction that Sir Alex Ferguson made his feelings very clear on during the season, and despite Team GB suffering a quarter-final loss to South Korea, for Cleverley the experience of playing more international football could prove invaluable after he had so much time off from United last season.
And his assurances that the days of being injured are over will no doubt come as a huge boost for the club, who are in desperate need of reinforcements in the midfield to assist stalwarts Paul Scholes and Giggs, as the side look to take back the title from City.