Tom Cleverley believes that Manchester United have a great deal of back up plans available in the squad, with Wayne Rooney and Danny Welbeck still yet to score for the side this season as fresh faces shine on the goal front.
Cleverley scored a brilliant goal in the 71st minute against Newcastle on Sunday, and the defender is hoping to continue to build on his good form after suffering injury setbacks last season.
And though United have copped some criticism this season for looking thin across the midfield and in defence, Cleverley says the side has so many players who haven't yet hit their best, he's confident when they're in need of a back-up plan there will be no issues.
"We know we've got goals in the team and we've got players who can assist goals from everywhere," he told the United website. "Welbz [Danny Welbeck] and Wazza [Wayne Rooney] were two of our main goalscorers last season and they've not scored yet so, when everyone clicks, I'm sure we can go on a run.
"We played it [the new formation] against Newcastle in the Cup and Cluj and have won all three games.
"It's a good system and something else we can use against teams. We've got plenty of plan Bs and plan Cs.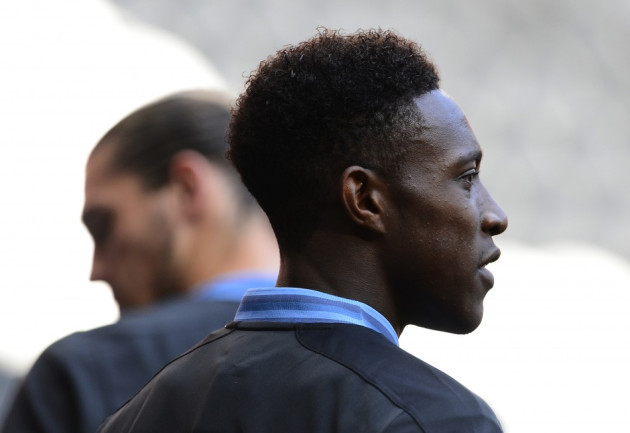 "My two goals have both come against Newcastle but, in general, I think I'm gettnig into goalscoring positions now. At the start of the season, it just wasn't going in. I had one cleared off the line at Everton and for England so, fortunately, I'm finding the back of the net now and hopefully I can go on a run.
"We said last time [there was an international break] when we managed to win at Southampton that it would've been horrible having no game for two weeks and having a defeat. With all our main competitors winning, we really had to get the three points and thankfully we did."
United have five wins from seven matches, but will be very keen to close in on Chelsea at the top of the table before the sides face off at the end of the month.
With Stoke to play this weekend, followed by Braga in the Champions League, the Red Devils will be hoping to go into the match at Stamford Bridge on Soctober 28 with another three points under their belt and Champions League qualification as much as sealed.