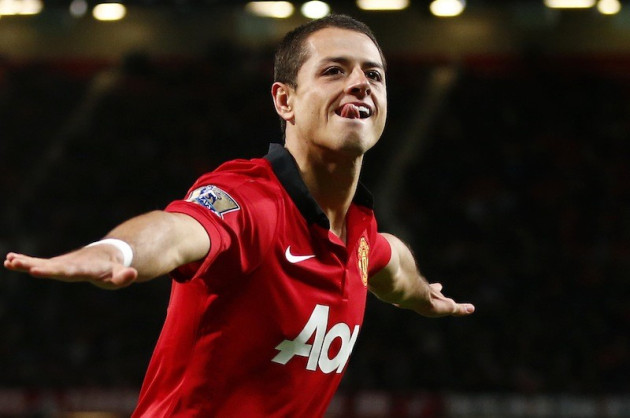 Manchester United manager David Moyes insists striker Javier Hernandez has a role to play at Old Trafford despite rumours regarding his future.

Hernandez has been the subject of speculation for months now with the 25 year old believed to be becoming increasingly frustrated with his lack of game time at Old Trafford.
While Sir Alex Ferguson often left the striker on the bench in favour of Danny Welbeck over the 2012-13 season - Welbeck scored two goals over the course of the campaign - the same fate appears to await Hernandez.
Despite scoring the winner against against Stoke and a brace in United's 4-0 victory over Norwich in the Capital One Cup, Moyes left Hernandez out of the win over Fulham at the weekend.
And after Mexico striker-partner Carlos Vela claimed that Hernandez should leave United if he doesn't start receiving regular game time, Moyes has hit back, claiming that the club need the hitman and will find a place for him in their line-up over the course of the season.
"We need Javier Hernandez; he's very good for us," Moyes told Sky Sports. "He's scored a lot of goals over the last few years and continues to do so, so we'll continue to use him."
Hernandez had a difficult start to the season for United but his recent performances would suggest that he is back on track to being an integral part of the United line-up though, making a serious claim for a place in Moyes' line-up when United take on Vela's Real Sociedad in their third final Champions League this week.