Sir Alex Ferguson has claimed that he doesn't have any problems with Manchester United owners the Glazers, with the Scot insisting that the club's transfer policy has always been about a mixture of buying the right talent and bringing young players through under the family.
The Glazers took over the Red Devils in 2005, purchasing the club through loans, and passing on massive debts that have left what should have been one of the world's richest footballing sides with a great deal of debt to repay.
And while opposition continues to simmer around the Glazers, with the United Supporters Trust working hard to get the club back into the hands of the fans, Ferguson has moved to defend their methods, insisting that the family have always supported him in his managerial decisions.
"I am comfortable with the Glazer situation. They have been great," he told the Manchester Evening News. "They have always backed me whenever I have asked them. I have never faced any opposition.
"They have always been as sensible as they can be in terms of financing the club. They have to invest in the team to maintain the value of their asset.
"I think there are a whole lot of factions at United that think they own the club. They will always be contentious about whoever owns the club, and that's the way it's always been.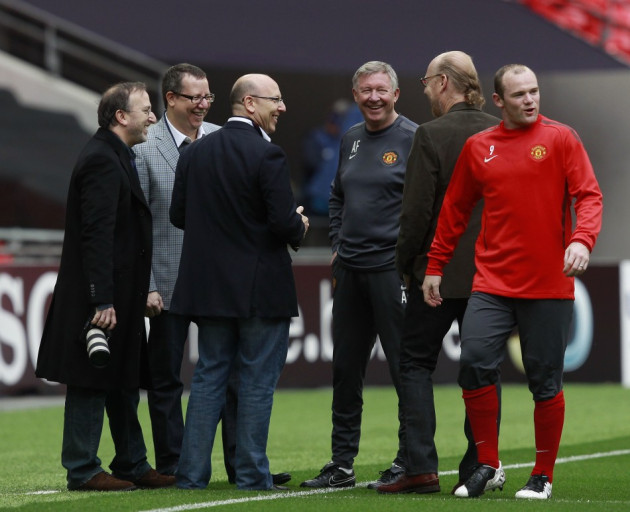 "When the Glazers took over here there was dissatisfaction, so there have always been pockets of supporters who have their views. But I think the majority of real fans will look at it realistically and say it's not affecting the team. We've won four championships since they've been there, one European Cup."
One argument that can't be ignored over the Glazers' ownership of United is the trophies that they have to show for their time in charge at Old Trafford.
And with this being largely due to the younger players coming through United's youth system as well as Ferguson's eye for talent, the manager insists that the side's transfer policy has always come through to bring trophies.
"We can play 18-year-olds because it's part of our history," he explained. "No other clubs can do that. City won't do it. They definitely won't play any young players who have come up through their system."
United have so far made two signings in the summer transfer window, and Ferguson admitted that he hoped there would be more before deadline day.