Young Brazilian starlet Adryan has revealed that talks have taken place over a possible move to Manchester United, but the midfielder said that he didn't want to leave Flamengo.
At just 17 years of age, Adryan has been touted as a future Brazilian star, and interest was particularly loud in the youngster in the 2011 summer transfer window.
United were connected with Adryan by many news outlets, but a deal never eventuated, and the South American hotshot has now revealed why.
"Man United did talk to me and showed interest," he said, as reported by Sky Sports.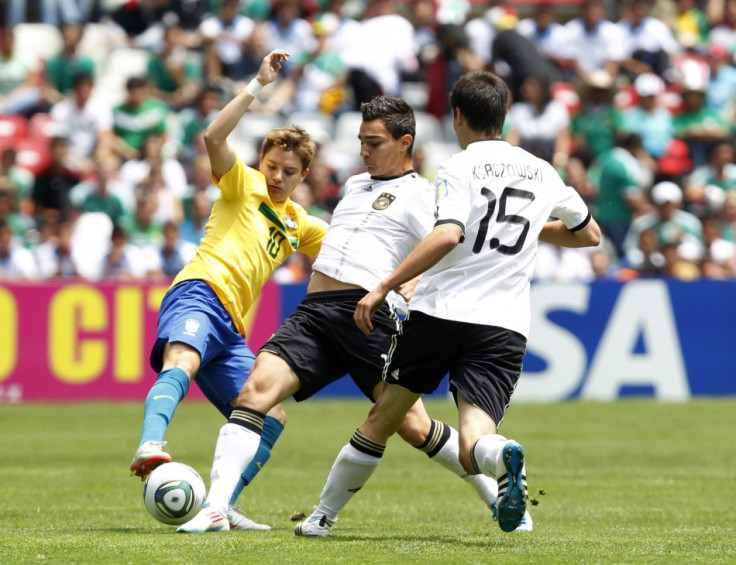 "But I was not interested in moving at that point. Let's see if something adequate comes up in the future."
Following in the footsteps of Neymar, who has been warding off moves to the likes of Chelsea, Barcelona and Real Madrid, Adryan insisted that a move to United doesn't need to be rushed and he'd rather work on his skills in Brazil first before making the move to Europe.
"I don't think about going to Europe so quickly, things need to be done step by step," he explained.
United were connected with a wide range of midfielders last summer in the wake of Paul Scholes' retirement, with speculation surrounding the likes of Wesley Sneijder, Shinji Kagawa and Mario Gotze making moves to the club.
But no move for a midfielder eventuated, and though Sir Alex Ferguson insisted that Scholes didn't need to be replaced, the return of the 37 year old at the start of year may suggest otherwise.
Scholes has been a star for United since his comeback from retirement, but as much as United fans wish he could, the Englishman can't go on forever. And with that in mind, the Red Devils could well come back in for Adryan is he continues to star at Flamengo.