Manchester United executive vice-chairman Ed Woodward has reportedly held secret talks with Mino Raiola, the agent of Henrikh Mkhitaryan and Paul Pogba, in Monaco. The Old Trafford chief travelled to the principality to hold face-to-face discussions with the Italian-born Dutch agent about the duo.
The talks were primarily designed to finalise the Armenian's salary, but United also aimed to accelerate their move to sign the Juventus midfielder, who made the switch to Italy from Old Trafford in 2012. Mkhitaryan's long-awaited transfer from Borussia Dortmund was confirmed earlier today (6 July), following the recent arrivals of Zlatan Ibrahimovic and defender Eric Bailly.
However, Mourinho is eager to add Pogba to his midfield ranks, too, as he is one of four new signings identified by the United boss, according to The Guardian. The 53-year-old Portuguese wants Pogba to play in the midfield role that was occupied by Wayne Rooney towards the end of last season.
During his introductory press conference at Old Trafford yesterday (5 July), Mourinho revealed he had no intention of playing Rooney in midfield. "In football there are many jobs but the one that is more difficult to find is the guy who puts the ball in the net," Mourinho said of the United captain.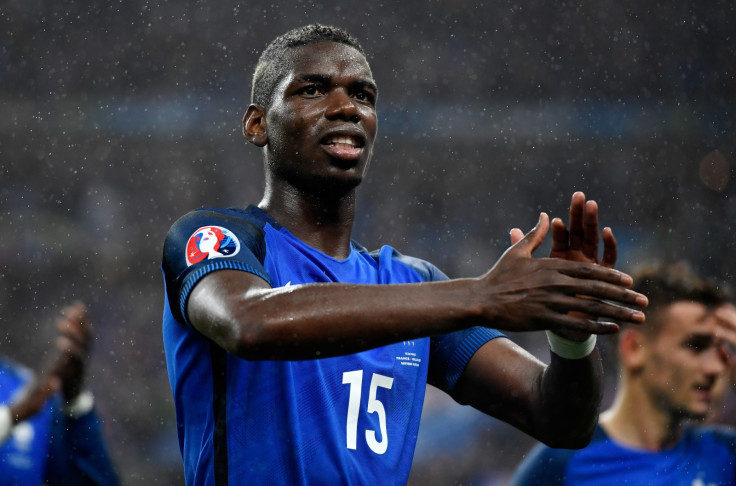 "It is normal that a player at his age changes a bit but there is something that will never change, which is the natural appetite to put the ball in the net. Maybe he is not a striker any more. Maybe he is not a No9 any more but, with me, he will never be a No6. He will never be somebody playing 50 metres from the goal."
The United boss added: "You can tell me his passing is amazing. Yes, his passing is amazing but my passing is also amazing without pressure. There are many players with a great pass but to be there and put the ball in the net is the most difficult thing to find. So, for me, he will be a nine or a 10 – a nine and a half maybe – but not a six and not even an eight."