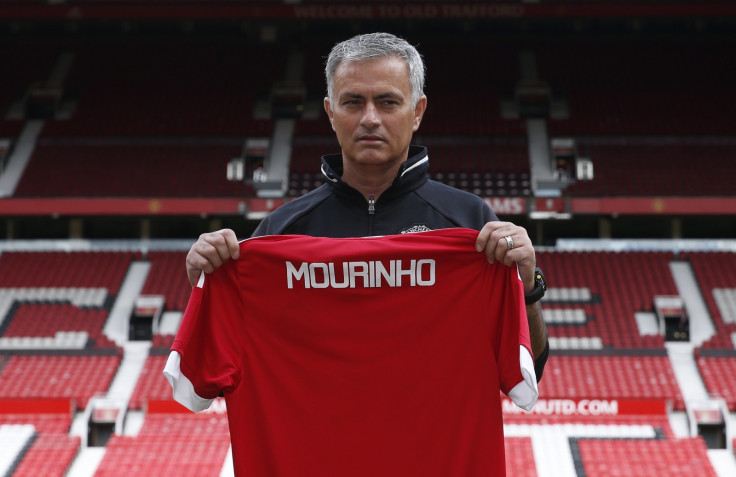 Jose Mourinho says Manchester United are "working hard" to bring a fourth new player to the club this summer, after confirming Henrikh Mkhitaryan will join from Borussia Dortmund. The Portuguese coach was speaking at his unveiling as the new boss at Old Trafford, having signed a three-year deal.
Eric Bailly and Zlatan Ibrahimovic are the first two additions made by Mourinho since he took over in May, with Armenia international Mkhitaryan expected to be the third signing after Dortmund confirmed he would be leaving the Bundesliga. Mourinho says the deal for the 27-year-old is all but complete, although he still wants a fourth player to supplement his squad.
"The third player will be official soon," the new United manager told reporters at Old Trafford. "We made a nucleus of four priorities. Four positions to give a certain balance to the squad, to give a certain push in terms of quality and in terms of the qualities that I want. As you know, especially the ones with more vision. I am more of a manager that likes specialists and not so much the multi-functional players. Multi-cultural players, I like one or two.
"We decided on four targets, from this four we have three. And until we have the fourth we are still working hard. Myself, the structure; Mr Woodward and the owners were are working hard on that. When we have the fourth I breathe, we all breathe and then the market will be open. we are not gong to get the fourth on 31 August [deadline day]. We are going to get the fourth before that. Then, we are stable.
"The market will be open. There is something that is important that the players that I keep are all happy. You never know what can happen after that. There is the fundamental market and a supplementary market. When we finish the fundamental, I breathe. Then let's see what happens. We are doing well, we are getting the players we want and now we have the third and hopefully we will have the fourth."
The fourth and final target is thought to be France and Juventus midfielder Paul Pogba. The Guardian understand United are prepared to match his £84m ($110m) valuation, but the 23-year-old would prefer a move to Mourinho's former club Real Madrid.