Mexico midfielder Hector Herrera has stated he would be open to a summer switch to Manchester United. The 22 year old has been linked with a £10m move from Mexican club Pachuca to Old Trafford. He did add, however, he was unaware of the status of negotiations.
"The truth is that so far I know nothing about what is happening, I am not aware. From what I've heard there has been some news, but I have had no approach from the Pachuca club president or the people from Manchester," the Guardian quoted Herrera as saying.
"If given the opportunity to emigrate to European football, of course I'd go but I have wait to see what the club officials say. I did not expect it so soon, I did not expect these big clubs to be tracking me after such a short time, but this is the result of the sacrifices I have made," the midfielder pointed out.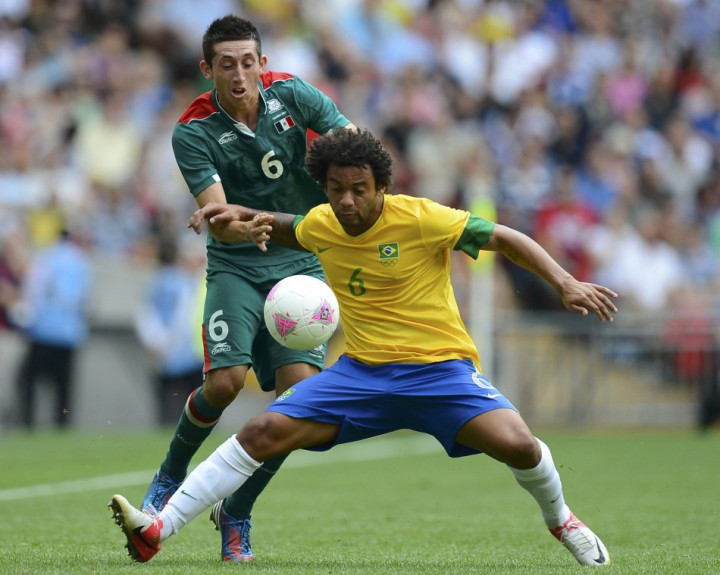 Herrera's comments follow those made by Pachuca's sporting director, Andres Fassi. The director has been quoted as admitting official interest but stressing there was no further development. He also claimed Liverpool were interested in his young star, who was one of the standout performers in his country's gold medal-winning campaign at the men's football tournament at the London Olympics 2012.
"There is an official interest [from United]. We have the document, but there's nothing else to add at this time. We want him to continue in Pachuca. We know he's going to emigrate to England, though. Manchester United and Liverpool have talked to us. At whatever moment he wants, he can leave Pachuca and the club will give him the opportunity to do so," Fassi said.
Fryers Moves to Belgium
Meanwhile, United academy product Ezekiel Fryers has signed a two-year deal with Belgian outfit Standard Liege. The 19 year old, who can operate as a central defender or left-back, was listed as a free agent earlier this summer, after his Red Devils contract ran out.
"We spotted Ezekiel two years ago at the Elite Tournament where England and Belgium participated. We [have] followed [him] since [then]. He was out of contract with Manchester United and it was a great opportunity we could not miss," Liege assistant coach Jean-Francois de Sart told the club's Web site.