Nordsaelland defender Jores Okore has revealed that he had previously rejected a move to Chelsea in order to experience more first team football at his present club. The 20-year-old has been heavily linked with a move to Manchester United but the defender believes that the time is not right to sanction a move.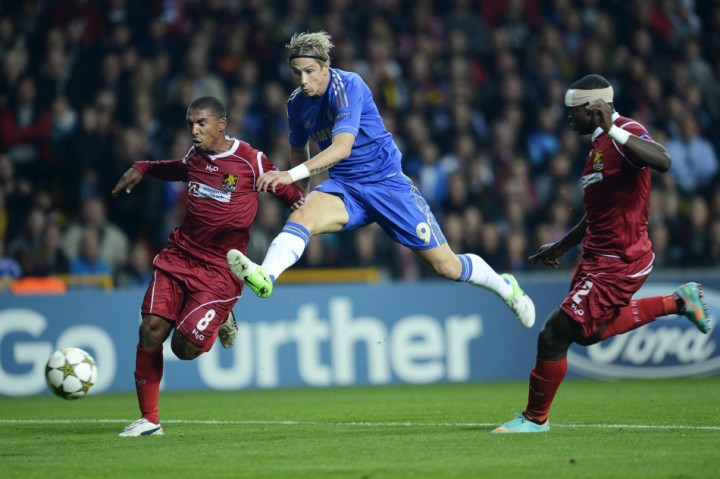 The defender came into prominence through his performance in the group stages of the Champions League where they faced Chelsea but were defeated 10-1 in aggregate over the two legs. Nordsaelland have already rejected a bid from Fulham for the talented centre-back and the player believes that he is better off being a regular in the first XI than sit on the bench of a Premier League side.
"I chose to turn it down (the Chelsea offer) as it did not fit the strategy I have for my future. My biggest wish is to play first team football and that was not something that was on the cards. But I love to play football and I want to play football on a regular basis, so if I keep on impressing and playing then I am certain I can develop my game so I can play for Chelsea in the future," he told TV2 Denmark.
However, he insists that he is not averse to play for big clubs and will be ready to move to the Premier League or other top leagues in the world in two years' time.
"It was difficult turning down Chelsea, but it would also have been difficult turning down Manchester United.You have to think about your own future and I am only 20 years old. For me first team football is the priority. In a couple of years we can talk about money, big clubs and regular football there," he added.
Former Manchester United goalkeeper Peter Schmeichel has publicly endorsed the youngster and revealed that he had asked Sir Alex Ferguson to keep a keen eye on him.
"I've already mentioned him to Sir Alex, of course. I think everybody who's watched him play, who has contacts in various clubs around has just kept an eye on this fellow, because he is something," Schmeichel said.
"We've always known he was quick, we've always known the strength. He's good in the air, we've never seen him on this stage before at this level, and the way he played today was a big surprise for me, that he could actually pass the ball as he did and take part in open play," he added.