Manchester United manager Sir Alex Ferguson believes Luis Nani still has a future at Old Trafford. The 26-year-old came on as a substitute to deliver a match-winning performance against Reading earlier this week, in a FA Cup tie. The Portuguese international scored the first goal and set up the second, for Javier Hernandez. However, Ferguson was clear that Nani's contract demands and those of a guaranteed first team place may not be met and the player will have to work out a compromise.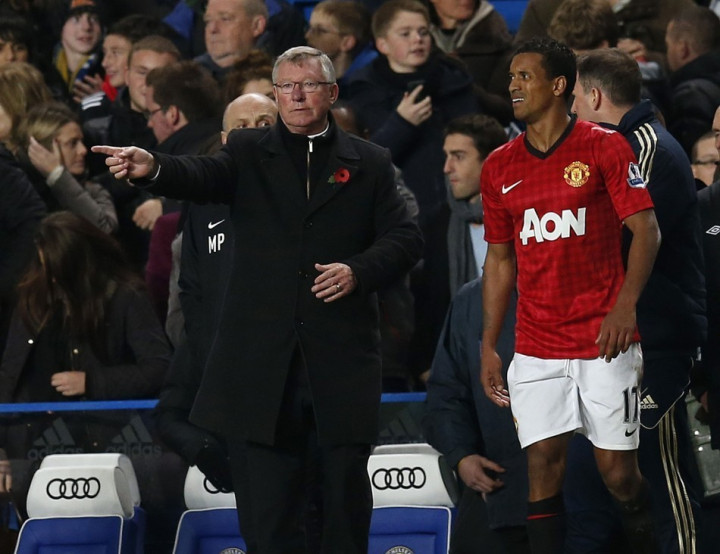 "Definitely we want to keep him. He's one of the best match-winners in the game and I'm including the whole of Europe. He wants guaranteed first-team football but he can guarantee that, his performance the other night can guarantee that. We're trying our best because he's... capable of scoring the most incredible goals," Ferguson explained.
Nani's contract expires in 2014 and there have been talks over an extension. However, those stalled after disagreements over a deal believed to be worth £130,000 per week.
As a result of unresolved contract issues, the former Sporting Lisbon was heavily linked with a move to Zenit St Petersburg and the Russians were allowed to discuss personal terms with the player. However, a report by ESPN quoted Zenit's director-general as stating he pulled the plug on the transfer because Nani asked for "an enormous salary".
There has also been interest in Nani from Arsenal and the Independent reports Italian giants AC Milan and Juventus may also be monitoring the situation.
And if the concerned parties are unable to agree a deal, Ferguson may look to sell Nani in the summer. The Scot does have a few options - Ecuadorian Antonio Valencia and England international Ashley Young are already available and Crystal Palace youngster Wilfried Zaha will join in the summer.