Paul Pogba's agent Mino Raiola has given Manchester United until the end of the month to conclude a deal for the France international. Pogba, 23, is reportedly attracting strong interest from the Old Trafford club, but Raiola is not apparently willing to allow the situation to drag on into next month.
Pogba – who left United to join Juventus in 2012 – is reportedly seen by United boss Jose Mourinho as a fundamental signing for the new season. But the Red Devils have been set an end-of-the-month deadline by the Italian-born Dutch agent to conclude a deal for the player, according to Spanish sports daily Marca.
The United transfer target has also attracted interest from Real Madrid, although the Spanish giants are said to have baulked at the eye-watering terms being offered by the Premier League club, with reports suggesting the transfer could be worth more than £100m ($133.8m).
Real manager Zinedine Zidane is a known admirer of his countryman and is reportedly keen to take him to the Bernabeu. But, like Raiola, he is also keen for the situation to be resolved sooner rather than later.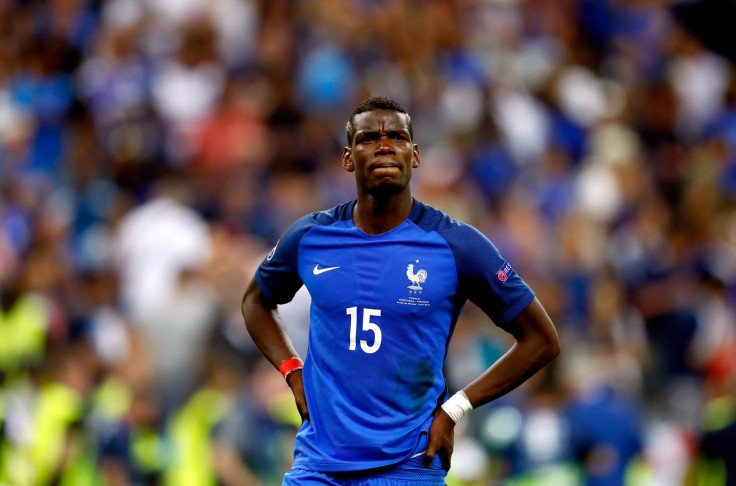 Meanwhile, his sentiment has already been echoed by Mourinho, who said during his introductory press conference at United that he would not allow transfer negotiations to drag on into the new season. "I am clear with my approach and model of player. I like one or two multi-functional players. You always need someone that can give you a hand," the United boss said, according to Sky Sports.
"From these targets we have three, until we have the fourth we are working hard on that, with Mr Woodward and the owners. When we have them we will breathe, we will be stable, and the market will still be open."