Former Italian footballer Gianuca Zambrotta has advised Juventus to consider bids from interested suitors for Paul Pogba this summer, as it will help them to buy other top quality players to strengthen the team even though the Frenchman's loss will be a big blow. The Serie A club will only part with the midfielder for a world record bid this summer, which very few clubs across Europe can afford.
Manchester United are said to be leading the race to land the midfield star with Jose Mourinho willing to part with close to £100m ($132m) which will break the previous record held by Gareth Bale when Real Madrid spent £85m to sign him from Tottenham Hotspur in 2013. Pogba's agent Mino Raiola, however, has indicated that the Red Devils are not the only club interested in his client's services, while also hinting that remaining with the Turin club for another season is also a possibility.
The 23-year-old midfielder has been a revelation since his move to Italy on a free transfer from Old Trafford in 2012 having won four consecutive Serie A titles. He failed to shine at the recently concluded European Championship finals for France, but is still regarded as one of the best midfielders in the world.
There have been contradicting statements from former players regarding his true worth, with former France international Emmanuel Petit claiming that the midfielder is not worth the £100m price-tag. Zambrotta on the other hand believes Juventus should accept the bid as it will enable them to strengthen the team further with other top quality players, like they did when they sold Zinedine Zidane for a record fee in 2001.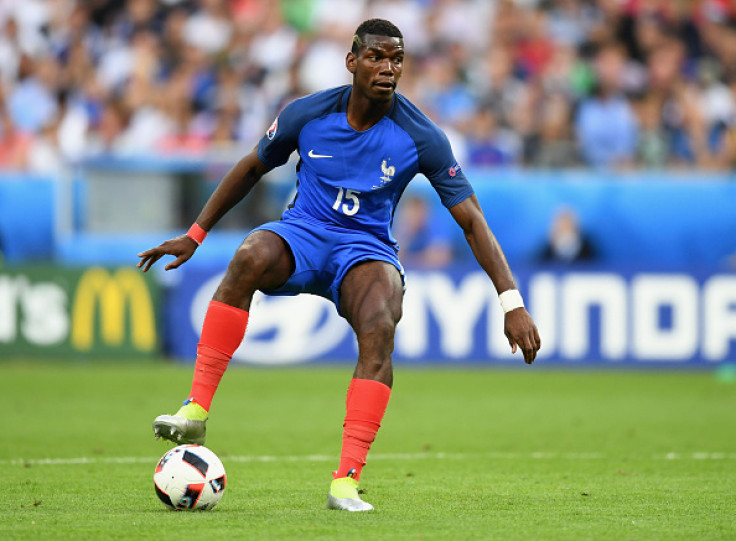 "When I was at Juventus, [Zinedine] Zidane was sold for a very high fee. But with that money they bought [Gianluigi] Buffon, [Lilian] Thuram and [Pavel] Nedved," Zambrotta said during an interview with Goal.
"So, even if Juventus have to sell Pogba, they could buy other champions," he added.