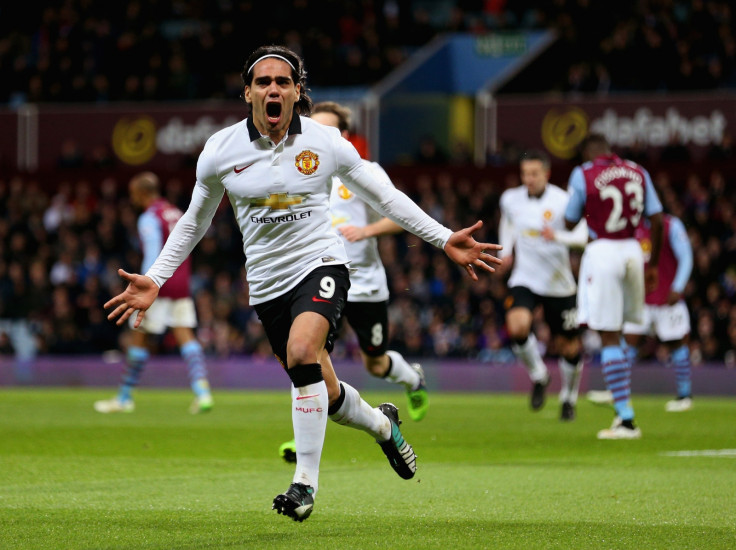 Manchester United will take a decision on the future of Radamel Falcao in April and not in the January transfer window, according to the Daily Mail.
The Red Devils have taken the Colombian on a season long loan, and talk about a permanent transfer from Monaco can only take place after the season ends.
The striker has scored three goals in the league this season, including the equaliser against Stoke City at the Britannia on New Year's Day.
Even as the Colombian missed many games due to injury, he has made a mark for himself and Louis van Gaal's management will look into every aspect before making a decision on his future.
The 28-year-old has been troubled with knee injuries throughout his career and with a £55m fee hanging on his head, the Red Devils have to be very careful before signing him on full-time.
United have one of the best attacks in the league in the form of Wayne Rooney, Robin van Persie and Falcao, and they have been helped by the presence of Juan Mata and Angel di Maria in attacking midfield positions. However, with Van Persie's waning form and having sold Danny Welbeck to Arsenal, the Red Devils have to weigh their options and decide on the their future.
James Wilson, from the United academy, is an exciting player but is yet to make a mark in the team. The Red Devils failed to capitalise on the festive period, taking five points out of a possible 9, thus allowing the likes of Southampton and Tottenham to close in on the points table.
Van Gaal has to make sure that his team finish in the top four after failing to do so under David Moyes last season, which shall have major bearings over his future at the club.
However, the Dutchman is confident of his side's ability and believes that they can challenge for the title as it is likely that the top two teams may not score many points in the upcoming matches.