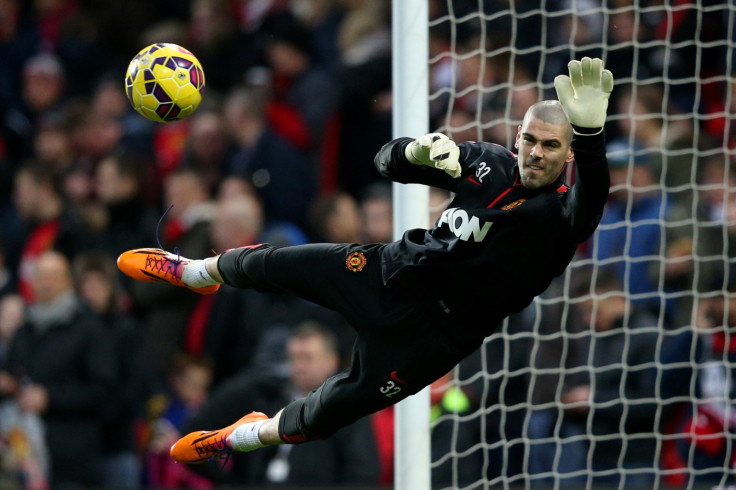 Victor Valdes' agent, Gines Carvajal, has denied reports linking the Manchester United outcast with a January move to Mexico. Carvajal still insists, though, that the former Barcelona goalkeeper is likely to leave Old Trafford in the January window, following his exile by Louis van Gaal for allegedly refusing to play with the Under-21 side.
Recent reports in Mexico and Spain claimed that Mexican clubs Veracruz and Atlas were ready to take advantage of Valdes' situation at Old Trafford to lure him to Liga MX in the coming mercato. The reports suggested that Valdes was looking to put his nightmare behind him and was keen on making Mexico his new home.
But asked by ESPN about those reports, Carvajal said: "There is no truth in that rumour."
"I do not know where all this came from. Did someone offered Victor to Veracruz? We do not know who might have done that but what we know is that there is no truth to these reports."
ESPN adds that Carvajal reaffirmed Valdes' intention to move somewhere else in January by terminating his contract with Manchester United, which is set to expire at the end of the current season.
The 33-year-old has been linked with a number of clubs in recent weeks, including Newcastle United, Liverpool, Valencia, Sevilla, Espanyol and Celta Vigo.
Valdes's agent, nevertheless, claimed last October that the keeper's first choice would be to remain in the Premier League. However, he suggested that as the Red Devils have final say on where he moves it could be that they would refuse to let him go to a close rival.
"We will try to turn the situation around [in January]. It is logical and is what he wants," Carvajal said to Spanish radio station 4g. "Nothing is clear at this moment because there are still two months [to the transfer window]. The Premier League is attractive, he has adapted there so possibly he is going to stay in the Premier League, but I don't close doors anywhere. It will depend on where Manchester United let him go to."