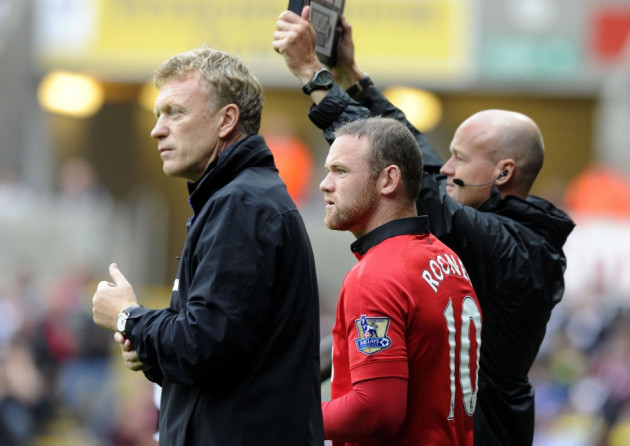 Manchester United are concerned about Sir Alex Ferguson's soon to be released autobiography after the club believed it had finally found peace with wantaway striker Wayne Rooney.
Rooney handed in a transfer request at United twice in three years under Ferguson; the first time around, the manager was forgiving of his striker and he signed a new contract as a result, but the second time Ferguson's relationship with the star appeared to have soured, with Rooney being left on the bench for the Scot's last games in charge of the club.
Ferguson claimed as the season was coming to an end that Rooney had asked to leave United in the summer after being left on the sidelines in some of the side's important games throughout the 2012-13 season. Reports have since countered this, with Rooney's agents believed to be pushing the club to say that he said no such thing.
Fans reacted badly to the news and booed the 27 year old as he accepted his Premier League title medal but when it appeared Chelsea were his only serious suitors in the summer the supporters supported him in the hopes that he wouldn't hand in an official transfer request and push through a move to theit title rivals.
Rooney has made no public comment regarding his future but the Telegraph claims that the England international could become unsettled once more if Ferguson devotes some of his autobiography to criticising the former Everton man.
With Ferguson's autobiography due out on October 24 it would appear curious that he might be wanting to destabilise the club where he will still hold a position as sporting director and ambassador. But the manager hasn't been forthcoming in what he thinks about players he has failed to get on with before and Rooney is bound to be one of the narratives in his recent years with United.
The paper claims that the English giants have a rule whereby they need to approve all of player's books about the side, but such governance doesn't apply to Ferguson. And with that in mind, the club are particularly concerned that he will once again cause problems for Rooney as he enters the last two years of his contract with the Manchester club.