Gary Pallister has called Manchester United's coup of signing Robin van Persie one "genius", with the Dutchman mirroring the success of Eric Cantona in his first season at the club.
Van Persie's move to United in the summer of 2012 seemed a strange one at the time for Sir Alex Ferguson, with the club's midfield options swallow while Wayne Rooney continued to delivered up front.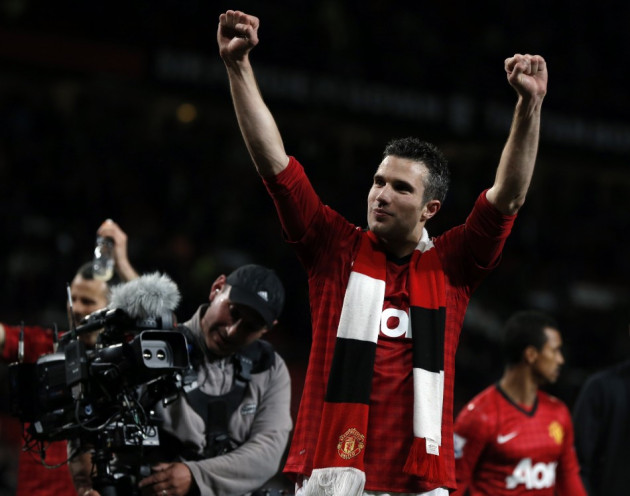 The hitman has since proven to be what many consider to be the difference between United coming second and winning the title this season - and it has reminded former centre-back Pallister of when Cantona made the move to Old Trafford in 1992.
"It was genius to get Cantona and it was an absolute coup to get Robin," he said in the Manchester Evening News. "He is the whole package, the complete player. He also has an edge to him on the pitch which you don't like when he is on the opposition side but it's great when he's your player.
"It is hard to get over those kinds of disappointments and I think we needed Eric Cantona's arrival and his different input then just as the team needed Robin van Persie this season. The arrival of such great players gives everyone a lift."
Pallister recalled many similarities between the 1992-93 season to this one, with United recovering back then from a title loss to bitter rivals Leeds United.
"There was so much emotion carried over from the 1991-92 season. There was a bit of a hangover," he explained. "We felt aggrieved because the FA had made us play four matches in nine days at the end. We thought we were harshly done by and felt wronged. We were also hurt that there were the suggestions in the media that we'd bottled it at the finish. So there was a lot of emotion going into the new term.
"Deep down we knew we were good enough to win it. But we needed that boost both mentally and from what he gave on the pitch when Eric arrived.
"He gave us a new creative influence. We were a strong and quick side but maybe lacked a bit of guile. The same could be said of this side. They were good but they needed that extra craft.
"They also had that pain from last season to get over and the arrival of Van Persie would have been a massive booster for them on the eve of the season."
United will no doubt be looking to bolster in the summer, and Ferguson is believed to be looking at bringing in prolific striker Robert Lewandowski from Borussia Dortmund to beef up his attacking ahead of the new season.