Larnell Cole helped Manchester United make it through to the semi-finals of the Under-21 Premier League by scoring the only goal against West Bromwich Albion on Tuesday night.
United remain six points behind Tottenham but are certain of finishing either second of third in the Elite Group, guaranteeing a place in the semi-finals in the inaugural year of the competition.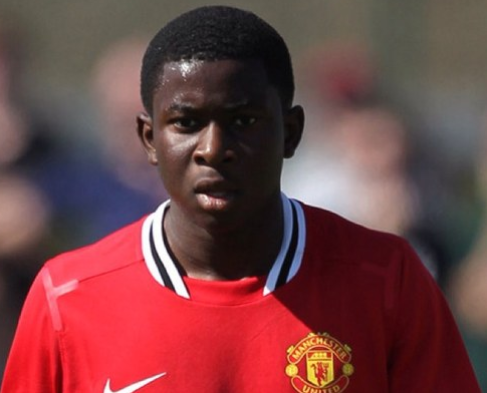 With the senior side already wrapping up the Premier League title, the academy players are desperate to deliver their own success, especially after getting a taste of what it is like in the first team by playing West Brom at Old Trafford.
"It's a lot better when you come to a place like this," Cole told MUTV. "Obviously, you want to play here all the time and, when you get the chance, you want to do well.
"It's good that we've got something to look forward to [the semi-finals] and we got the win but it was a tough game.
"I'll take any goal. It was a good team move and I was happy to score. We do a lot of that, one-two passing in training and it's good when it comes off in the games.
"Any time you get to play here, it's great. We want to win the league again and try and push to get a place in the first team. Playing in the big stadiums like this is the main aim."
Tottenham are the only other side to have sealed their place in the final four of the competition which comes to a climax on May 18.
With United boss Sir Alex Ferguson already talking up the chances of Under-21 star Adnan Januzaj making the step up to the first team before the end of the season, there is plenty for these young players to prove.
Cole has certainly impressed in action for various youth teams this season and is currently the joint-top scorer with Federico Macheda after notching his eighth against West Brom.