Manchester United will not offer captain Wayne Rooney a new contract for at least another 18 months as they wish to see if the England international can continue to deliver at the highest level, according to a report.
Rooney, 30, has three years left on his Old Trafford deal, worth around £300,000 ($390,000) per week.
A United source told the Sun that Rooney wanted to end his playing career with the Red Devils but that club bosses were reluctant to offer him new terms along with a pay rise anytime soon.
"Rooney is ready to end his playing days at United. He is presently contracted until the summer of 2019, but nothing is in the pipeline," the source said.
"It will be another at least 16 to 18 months or so before they even make a further look on an extension on that."
'Overweight and slow'
Rooney started and scored in United's 3-1 win over Bournemouth on 14 August, but drew criticism for his performances for England at Euro 2016.
Red Devils boss Jose Mourinho believes the 30-year-old still has a lot to offer the club and has vowed to play him further up the pitch rather than convert him to a midfielder.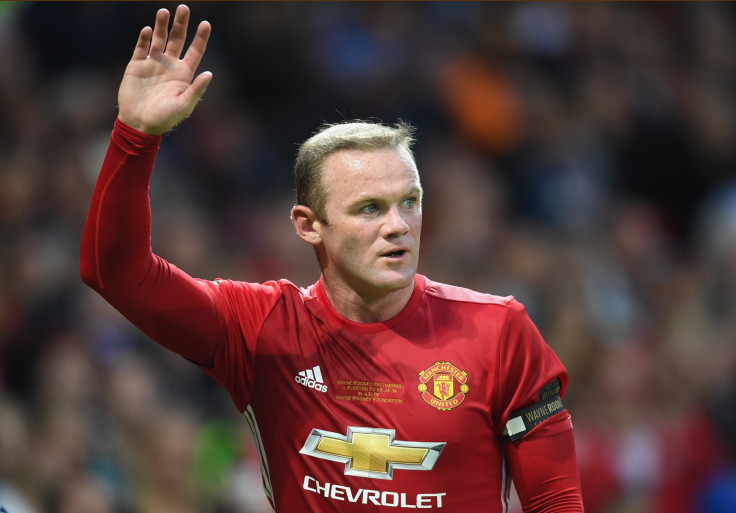 Former United defender Paul Parker said the 2016/17 campaign was a "defining season" for Rooney, whom he described as "overweight and slow".
"It's no longer about him breaking records but finishing his career at Manchester United," Parker told 888sport.
"He needs to show his worth and that he deserves to be in the team and not just because of marketing.
"As much as people appreciate what he's done over the years and how many goals he's scored, football is about now and being judged on now.
"If someone had only heard of Wayne Rooney but seen him now they'd think, 'Who is this fella? He's overweight and slow. That shot was terrible, and it looks like he can't move or shift his body quick enough'."