Manchester United are in hot water again over dealings with their younger players, with Danny Welbeck believed to be having contractual disagreements with the club as the transfer window hits full swing.
The Red Devils have always been seen to be in a position of power of their transfers that almost no other side can enjoy.
While the likes of Chelsea and Manchester City can offer high wages, but no history, Arsenal and Liverpool can offer history but a lack of recent success.
As a young player, traditionally, when you sign for United, and you know you've made it; a club that has won the most domestic titles, including seven in the past 12 years, and can offer history, a stable manager, and an established youth program that created the likes of Paul Scholes, Ryan Giggs and David Beckham and countless other talent.
So what has changed to make players start to push the club that many consider to be the pinnacle for a young man to start their career?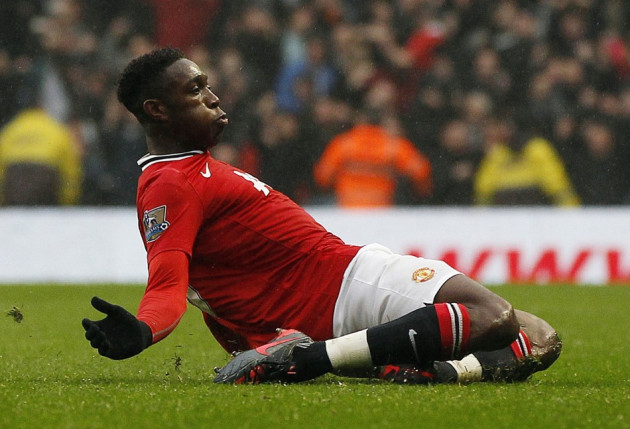 After Ravel Morrison left the club in January and Paul Pogba was connected with an exit for Juventus, Manchester City couldn't help but have a small dig at United for losing their young and promising players.
Ferguson insisted that while Morrison had behavioural problems, Pogba would hopefully remain at Old Trafford beyond the summer, despite his deal being in it's last six months.
Fast forward to now, and not only has Pogba left a bad taste in Ferguson's mouth with his exit, but Ezeikel Fryers is being connected with a move to Tottenham.
And for Welbeck, this is not the first time that reports have surfaced about his contractual issues with the club, as he continues to go from strength to strength in his first year permanently in the senior line-up.
Is it the competition for places within the United squad that poses a problem? For Pogba, it was believed to be the case, with the youngster passed up for a returning Paul Scholes for the second half of last season, and looking likely to be facing the same fate the next.
The competing wages of opposing top clubs could also be a factor, with Welbeck well aware of the fact that if he plays elsewhere in either the Premier League or abroad, he will likely earn more money as a result.
More competing top clubs at the top of the Premier League chain are also no doubt coming into young players' minds; Fryers would surely not have considered a move to Tottenham five years ago when they were a mid-table club.
Either way, the mantra at United that it's all downhill when you leave the club looks to be changing, though whether this current crop of youngsters will prove that the United way was always the right one, or whether they can in fact be successes elsewhere, remains to be seen.