Spanish football has gone into shock. La Liga's King Midas, Ramón Rodríguez Monchi, told Sevilla that he will leave the club "after receiving a dizzying offer from Manchester United," according to AS.
Despite Sevilla issuing a statement yesterday remarking they wanted him to honour his contract, Daily Mail reported that Los Andaluces believe he has an offer coming from Old Trafford or Real Madrid and they will demand his £3.8m buyout clause in exchange for his exit.
As this soap opera approaches its climax, IBTimes UK looks at the reasons why Monchi would be the ideal candidate to return the Red Devils to the summit of European football.
From Second Division to five Europa League wins in 16 years
Nicknamed 'moneyball', Monchi took control of Sevilla in the second division 16 years ago, with the club on the brink of bankruptcy. Little by little, season by season, Sevilla spent £11.65m on Ivan Rakitic, Dani Alves, Julio Baptista, Federico Fazio, Gary Medel, Seydou Keita and Geoffrey Kondogbia.
Following wonderful success, they were sold for a grand total of £145m. In the last nine years, Monchi's Sevilla have won nine trophies including five Europa Leagues and one Supercup at a profit of £160m.
A year ago, Monchi explained his secret formula to IBTimes UK: "We buy players when they are almost unknown and are in the middle of their full development," he said. "After that, we sell footballers when they reach their top level. We are a model of profitability. But our speech is accepted by our supporters because we win regularly." And that is what José Mourinho, United's new manager, wants. Win, win and win while he overhauls the squad.
He lived in Regents Park and scouted players from pubs
Language would not be a problem should be move to the Premier League as Monchi spent half a year in London two seasons ago. Sevilla let him work from UK, where he studied hard in order to improve his English. He lived in Melia White House Hotel, near Regents Park, and he would continue his scouting efforts from local pubs. Using an app to discover which bars were showing which matches, Monchi explains how he would polish up his England.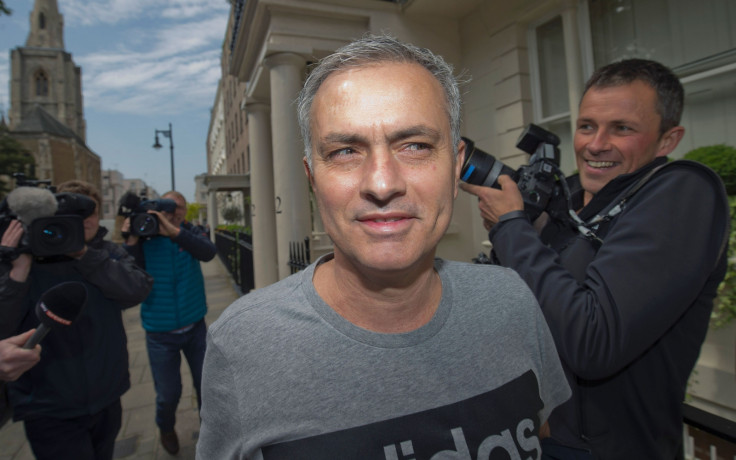 "I went to pubs to watch football with my notebook if the channels in my hotel room were not showing a particular match, and it was funny because nobody recognised me," he added. "This is how we work. We do not have spies anywhere. We are a 16-person team based in Sevilla and we travel a lot from the south of Spain. We watch football everywhere; Belgium, France, Chile. Do you think that, nowadays, you need to have spies in South America when you can watch football anywhere on the telly?"
José Mourinho needs an ally to sign world-class players
Some of the most expensive signings arriving to UK from Spain have been disappointing from, at least, a financial point of view (Álvaro Negredo, Jesús Navas and Roberto Soldado, to name a few). Besides this, and unless a miracle occurs, players such as Lionel Messi, Neymar, Gareth Bale or Cristiano Ronaldo are unrealistic targets for Premier League clubs.
Given how United have squandered money in last two seasons, Mourinho needs the help of a sporting director to reach the summit of world football again. The Portuguese coach needs to create a new team based on his game style, as he did during his first spell as Chelsea manager.
He might be the best coach in the world, but his accuracy in the transfer market is wayward. Monchi could be his best ally. "I consider myself a tool for the manager. He [the manager] tells me the profile of player he is looking for. Then, my scouting team starts working. Coordination with the manager is very important. Coordination in the scouting structure as well," he said.
Working alongside Mourinho is very demanding but, this could be the start of a wonderful friendship.
He makes the most of a club's youth academy
During his 16-year tenure at Sevilla, Monchi has made the most of the youth academy players such as Sergio Ramos, José Antonio Reyes, Aleix Vidal, Jesús Navas and Alberto Moreno. However, he did not hesitate when he received offers for them. He sold them, following his financial concept of football; give chances to youngsters, win, help youngsters to reach their potential, win, sell them on and keep on winning.
Now that players such as Marcus Rashford and Timothy Fosu-Mensah are flourishing, United have restored their reputation as English football's chief academy giants. Adding Monchi would only assist in making these players a success.