A World Without Sir Alex: How Ferguson Has Changed English Football
On Friday November 23rd, a statue will be unveiled in front of Old Trafford to honour Manchester United manager Sir Alex Ferguson, as the Scot celebrates his 26th year in charge of the English giants.
Last season a stand was named after the man who has won 37 trophies to date in his time at the club, and is currently managing a squad who are top of both the league and their Champions League group.
A lot can happen in 26 years - for one, this writer went from being one year old to 27 - and in that time Ferguson has created a level of stability never before seen in the history of the game, and the success that has come with it has left fans in no doubt that he will be irreplaceable when he decides to say the words that confirms United supporters' nightmares; that it's time to hang up the hairdryer for good.
When Ferguson joined the club on that fateful day of November 6th 1986, United were in a spot of bother, with low levels of fitness in the suqad and an equally depressing position on the league table - 21st (second from the bottom at the time).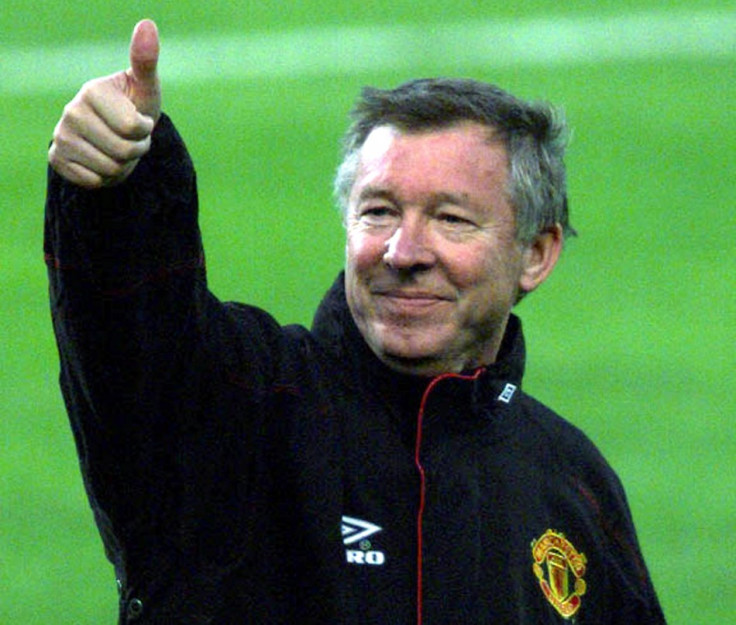 Success was far from immediate for Ferguson, and it wasn't until 1993 that the former Aberdeen manager was able to claim his first English league title.
Nowadays, a manager wouldn't last that long at a club the size of United if he took so long to win England's biggest prize, as the likes of Kenny Dalglish and Carlo Ancelotti would tell you.
The board's faith in Ferguson has paid dividends equivalent to winning the football lottery, and the 70-year-old is now firmly entrenched as not only a legend within the club, but throughout world football.
But what would have happened had Ferguson not been on the list of managers to take over from Ron Atkinson as United floundered at the bottom of the table? What if he hadn't made that next step to manage in England and seal his fate as one of the greatest gaffers of all time?
Playing the kids
Ferguson's mantra to play kids over buying in talent was one that shaped the 1990s of English football into just how they are remembered today. Alan Hansen is often ripped apart for his comments at the time that 'you'll never win anything with kids,' as United fell to a 3-1 defeat against Aston Villa in the first match of the 1995-96 season. But the pundit had good reason to think the way he did - because it hadn't really been done before. As David Beckham, Gary and Phil Neville, Nicky Butt and Paul Scholes came through the ranks, United orchestrated one of the biggest upsets in Premier League history, coming back from being 10 points behind Newcastle at Christmas to take all the honours while Toon boss Kevin Keegan was left fuming.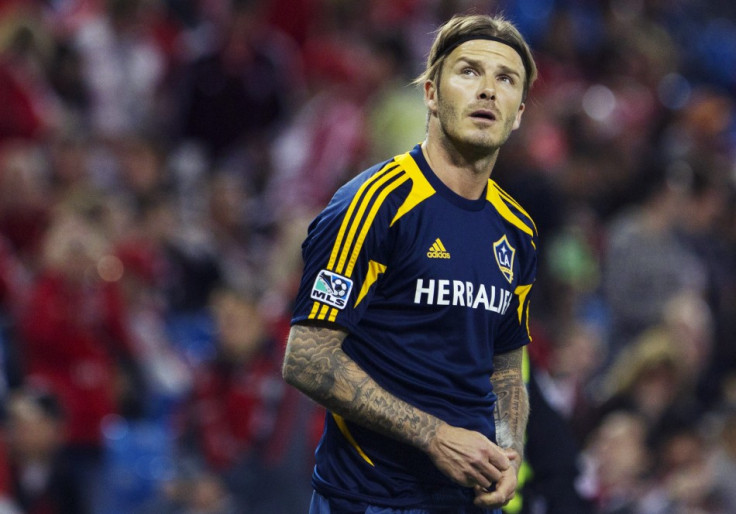 Ferguson's faith in his youth system went against the norm, but established a blueprint which clubs across England now routinely follow as they look to United for their reasons for success. And that system has continued at Old Trafford; though the manager has always made big purchases to complement his kids, now as a fourth generation of title contenders come through at Old Trafford, he has kept his principles, keeping the likes of Tom Cleverley and Danny Welbeck high on his priority list for first team experience while young duo Michael Keane and Jesse Lingard have been sent out on loan for the season to build up their game time.
Turning Players Into Legends

Ole Gunnar Solskjaer was a complete unknown when he made the move to Old Trafford; now the baby-faced assassin is revered as one of the best impact subs in Premier League history. Peter Schmeichel was purchased by Ferguson for £500,000 in 1991, and within a year he was named UEFA's goalkeeper of the year. When United signed Cristiano Ronaldo as replacement for David Beckham, supporters worried that the £12 million forward wouldn't live up to expectation as interest from Arsenal went nowhere before his move. Ronaldo was eventually sold on to Real Madrid for £80m; how Wenger must wish he'd taken a punt on the Portuguese when he was a callow youth at Sporting Lisbon.
Few can deny Eric Cantona changed the game as a whole with his £1.2 million move to United in 1992, and the striker was a big reason behind the club's first title win in 26 years. As the Frenchman was thrust onto the big stage, Ferguson gave him the platform to be named by UEFA as the overseas player of the decade.
Ruud van Nistelrooy also showed just how good overseas players could be for the English market, with Ferguson showing great faith in the prolific striker by paying an out-of-character £20 million sum for his services. And the manager was paid back with mountains of goals, as van Nistelrooy sealed his place in the Champions League record books.
The list of players who changed the English game as we know it, in both a playing and managerial capacity, goes on; the likes of Steve Bruce, Mark Hughes, Mark Robbins, Michael Appleton, Henning Berg, Roy Keane, Paul Ince and Bryan Robson have all had stints in management since hanging up their boots.
And it all came down to a transfer policy put in place by Ferguson over the last 26 years at one of England's biggest and more influential clubs.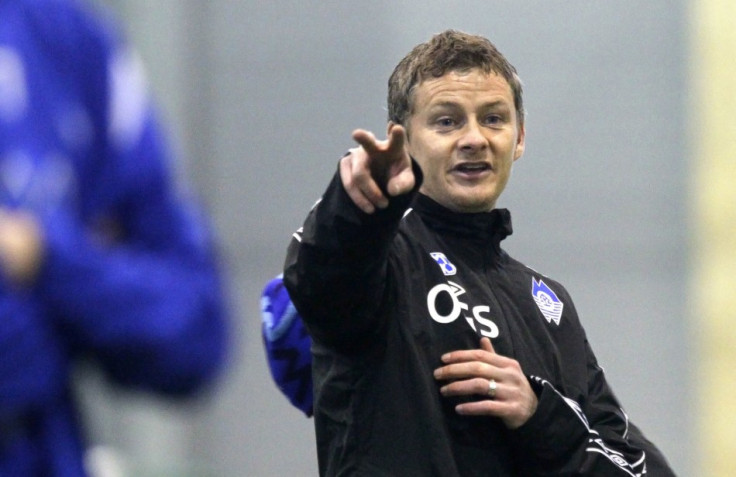 The Liverpool Takeover
When Ferguson came into the fray in 1986, Liverpool were firmly placed in the number one position on the table. United were in a position not dissimilar to Arsenal now; they were usually a top four club, but not title winners. Ferguson outlined his intentions to overtake Liverpool's 18 trophies, which seemed an impossible task as United had to win 11 more titles to equal such a feat.
In January 1994, the year after Ferguson won his first title at United, Liverpool supporters greeted their Old Trafford visitors with the message 'come back when you've won 18'. Ferguson did just thgat; United caught Liverpool up within 15 years of that famous banner, and then won an extra one to show that the bar is now set even higher for English football. Many United fans will hope that Ferguson will hang around until he's overhauled Liverpool's European record in similar fashion.
The Mind Games
Scottish journalist Patrick Glenn wrote on 8 November 1986 of Ferguson's decision to take the United job: "His irresistible competitiveness - at times, it borders on the psychopathic - has long been sustained by apparently endless energy, and to have refused the biggest club in Britain would have seemed to Ferguson a self-betrayal deserving of hara-kiri." That competitiveness is a furore that has to be witnessed first-hand to be believed, and though Ferguson has aged more than a quarter of a century since that piece was written, his ability to push harder than any other in the game and react with more than just emotion or anger will simply be unrivalled.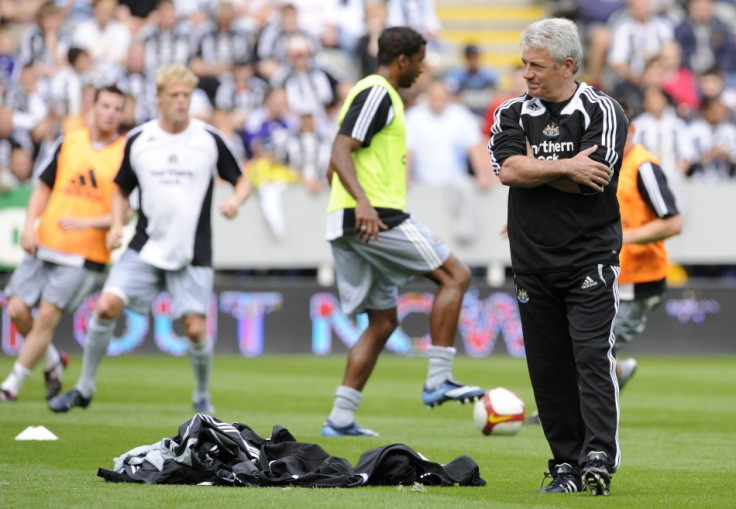 The infamous 1996 rant by Kevin Keegan that he hoped beyond sense to beat Ferguson demonstrated just how brilliant the Scot is at getting into the opposition's mind. Just last season, the biggest news item was as much Ferguson's mind games with Roberto Mancini as it was the football scores. And while other managers have tried to do it, no one does it like the former Aberdeen gaffer himself, who took the level of competitiveness in the Premier League to a whole new level, and seemed to break the psychological downward spiral in which United had hitherto been stuck.
The Staying Power
Jose Mourinho is thought of as one of the best managers the world has seen - and his domestic titles with four different clubs, and Champions League victories with two different clubs are certainly not achievements to be sneezed at. But the stability that Ferguson created at United has been unrivalled by any manager in the modern game, with Arsene Wenger not even coming close to the legend with his 16 years of managerial experience at Arsenal.
While Ferguson can't yet lay claim to being the longest serving post-war manager in Europe - Guy Ruox spent 44 years with AJ Auxerre between 1961-2005 - only a handful of today's managers even come close to his ever-increasing record. Portadown manager FC Ronnie McFall is the only contemporary gaffer other than Wenger to compete with the Scot, and he became manager in December 1986, a month after Ferguson took charge at Old Trafford.
Liverpool are a perfect example of just how wrong things can go at a club when managerial changeovers lead to the wrong decisions; a club that in 2005 was winning the Champions League, and pushing for the title, is now pleased with 12th place in the table as they sell the concept of a slow rebuilding process, with three managers in the last three seasons, to the fans.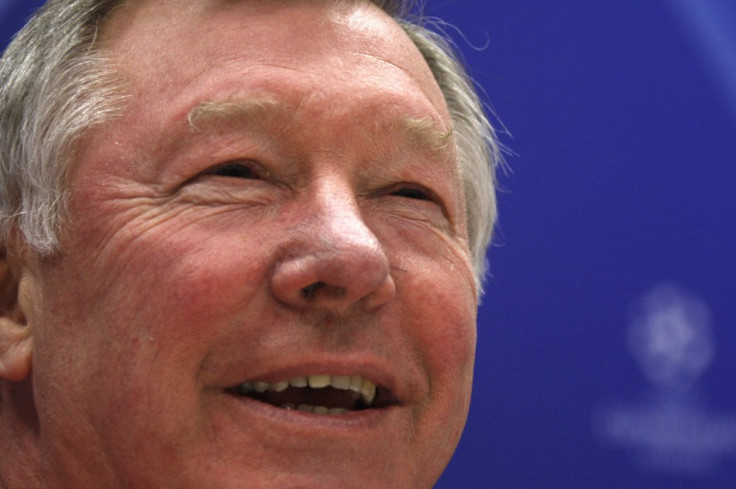 United fans can count themselves lucky that in the last 26 years, they have never had to face such uncertainty and fear that the manager might drop £100 million on the wrong players in a transfer window. Ferguson's push for stability at the club added to the success, which in turn added to the global fan base, and he is most certainly a big part of why the club are considered the biggest in the world.
Without a doubt, football as a whole would be very different without Ferguson standing at the front of the gates at Old Trafford. He has cemented his place as one of the most loved, hated, respected and revered managers ever to set foot in a dugout, and any supporter will tell you of the time they doubted Ferguson, and in the same breath the time they were proven wrong.
Without Ferguson, whether you love or hate the man, at least we know that football would be a lot poorer for it.
© Copyright IBTimes 2023. All rights reserved.