Manchester United young star Marcus Rashford has admitted he is open to the idea of playing as a No. 10 under Jose Mourinho. The 18-year-old, who started as a striker last season is featuring on the wide positions.
The teenager had a good start to his club career, since he made his first team debut in February. His impressive form for the Red Devils until the end of the last season saw him make it into the England squad for the Euro 2016.
Louis van Gaal was sacked earlier and was replaced by the Portuguese tactician in May. The arrival of Zlatan Ibrahimovic at Old Trafford has forced Rashford play on the wings and the player admitted that he can adapt to the needs of the manager by playing anywhere in the attacking positions.
"I don't regret playing in that position because it means now I can still play there if I need to – No.10, on both wings and up front as well. It means I have more in my armoury when it comes to the matches," Rashford told United's official website.
"I used to look up to players who would dribble at people, creating chances, scoring too. But the type of the player I want to be now is different to the type of player I wanted to be then."
Rashford played in the No. 10 role while playing for United Under16s and also played on the wings. Wayne Rooney has started in that position under Mourinho and the former Everton man has struggled to impress. The teenager's latest revelation could provide the former Real Madrid and Chelsea manager more options while selecting his No. 10.
However, in recent times the attacker has played in the central position. He developed his game with the guidance from Colin Little and the England international admitted that Little's coaching tips helped him improve his game.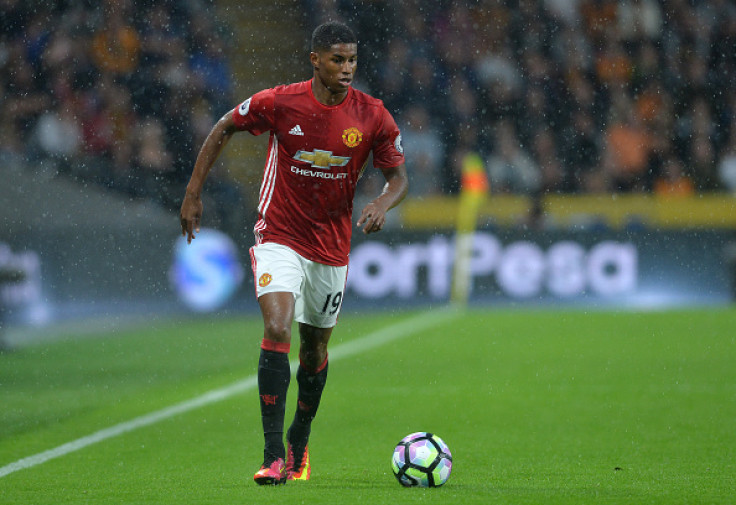 "Yes, definitely. That kind of changed my mindset towards the game. Usually, I'd like to get the ball to my feet and show people what I could do, but now I know there are other ways to affect a game. It kind of opened my mind to the game," he explained.