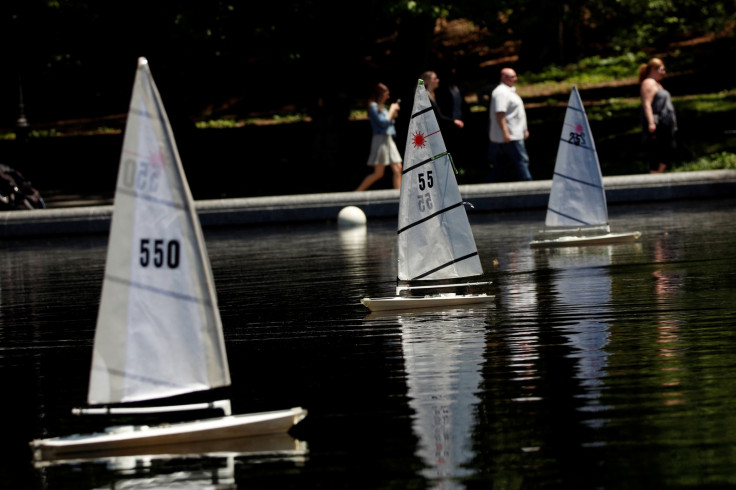 The decomposing body of a man was found floating in a Central Park pond in New York City by a good Samaritan who jumped into the water to save him. The unidentified man is said to be in his 20s or 30s.
The corpse was spotted floating in the Conservatory Water, a model boat pond near Fifth Ave and E 74th St, at around 8am EDT/1pm BST on Sunday (11 June), according to The New York Post.
The man, who is a member of the military, dove into the pond to help. According to police, when the man reached the victim, he realised that the person was dead.
The victim's fully clothed body was removed from the water and placed on the ground by the time NYPD and FDNY arrived on the scene.
Police said the victim's cause of death is unknown and will be determined by the city medical examiner's office. The victim carried no ID, police said, according to the NY Daily News. The incident remains under investigation.
The NY Post reported this is the third time a body has been found in one of Central Park's ponds and lakes. Police recovered a man's nude body out of the Jacqueline Kennedy Onassis Reservoir on 9 May. The following day, authorities found a 36-year-old homeless man floating in Swan Lake.
Authorities said at the time that the two deaths were not connected.