Conservative Conference: George Osborne Rules Out 'Mansion Tax'
Proposal to levy tax on expensive properties spiked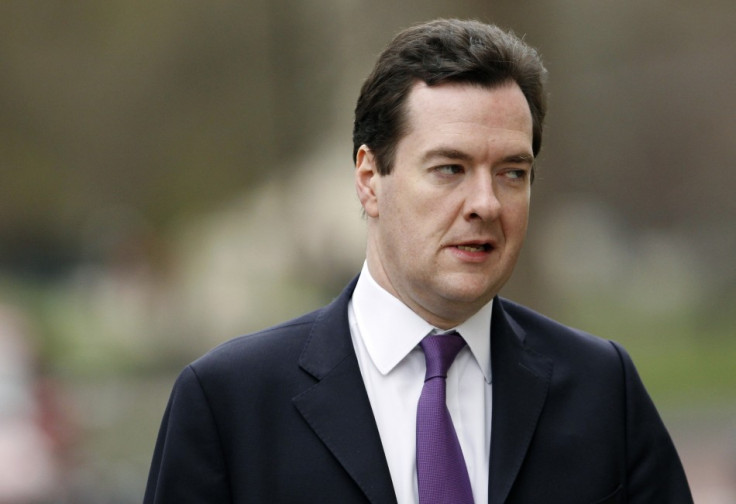 British Chancellor George Osborne has angered his Lib Dem coalition partners by ruling out the introduction of a "mansion tax", a new tax on expensive properties.
The Lib Dems have continued to support the new levy, which would introduce an annual tax on homes worth more than £2 million. The average price of a home in the UK is around £240,000.
"We are not going to have a mansion tax or a new tax that is a percentage value of people's properties," said Osborne in an interview with the Mail on Sunday ahead of the Conservatives' annual party conference in Birmingham.
"Before the election they will call it a mansion tax, but people will wake up the day after the election and discover suddenly their more modest home has been labelled a mansion. We don't think people who have worked hard, saved up to buy a home, should be clobbered with a mansion tax."
Osborne said the government will freeze council tax for a third consecutive year and regulated rail fares will be capped at 1 percent above the Retail Price Index (RPI).
Meanwhile, Prime Minister David Cameron told the Sunday Telegraph that he is prepared to use Britain's veto power to block the EU budget plan for 2014 to 2020, if EU leaders are not ready to cut spending.
"If it comes to saying 'no' to a deal that isn't right for Britain, I'll say 'no'," said Cameron.
He also said he was ready to propose a two-tier eurozone having two separate budgets - one for the 17 nations in the eurozone and the other for the ten countries, including Britain, that are outside the single currency - to safeguard the UK's interests.
In a separate interview with the BBC, when asked about Deputy Prime Minister Nick Clegg's opinion that whoever wins the 2015 election would have to introduce another round of austerity measures due to the enormity of Britain's economic problem, Cameron agreed.
"Yes, he is right and actually it happens before that because we have to find £16 billion of spending reductions for the year 2015-16. It starts before the general election and we need to do that.
"I want us to be the party that absolutely levels with the British public and talks very plainly and straightly about what needs to be done because the fact is we have to find those spending reductions."
© Copyright IBTimes 2023. All rights reserved.