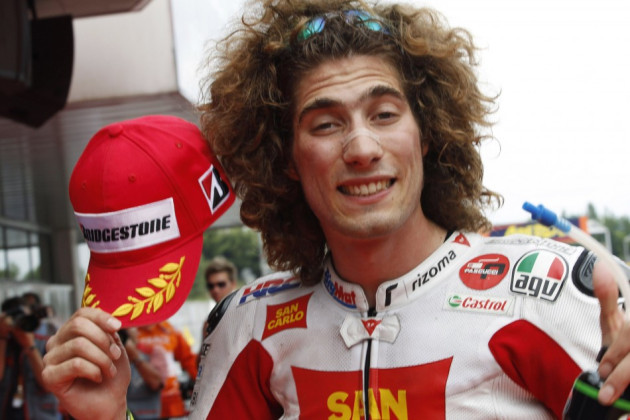 In the wake of Marco Simoncelli's tragic death at the Malaysian MotoGP in Sepang this weekend race officials have said that the accident could not have been prevented.
Simoncelli died after suffering fatal head, neck and chest injuries when he lost control of his bike on lap two in Sepang and slid into the path of Colin Edwards and Valentino Rossi, losing his helmet in the process.
But MotoGP riders' safety representative Franco Uncini, who was left in a coma after a crash at the 1983 Dutch TT, said the tragedy was unavoidable.
"I think we've done plenty for safety, and we are very satisfied," Uncini told RAI Radio.
"Unfortunately in our hands we don't have the power to change fate: when it comes, there's nothing we can do. We must accept what comes defencelessly, nothing else can be done.
"There was an abundance of safety there; the circuit is perfectly inside the limits of safety as per our requests."
Uncini went on to praise Simoncelli's contribution to the Moto GP safety commission.
"On top of being an exceptional rider, he was an exceptional character, funny, friendly and intelligent too," he said.
"He was also part of the safety commission. When we'd meet on Fridays, with Valentino, himself, Loris Capirossi, Jorge Lorenzo, Dani Pedrosa, he was always very intelligent by always saying very sensible and important things.
"He was very constructive, not destructive, and very good professionally. He cared a lot for the safety aspect and he was always present at these meetings. The last time was last Friday, before the grand prix."