British duo Marcus Ellis and Chris Langridge have secured the bronze medal in the men's doubles badminton after clinching victory over China.
Ellis and Landbridge win Team GB's first Olympic badminton medal since Nathan Robertson and Gail Emms claimed mixed doubles silver in Athens 12 years ago with a 2-1 victory over Biao Chai and Wei Hong.
Their win takes Great Britain's medal haul in Rio to 52.
The British duo became the first British players to reach an Olympic badminton semi-final in 12 years after defeating Japan's Hiroyuki Endo and Kenichi Hayakawa in straight sets on Tuesday (16 August).
They enjoyed an impressive start to the semi-final, taking the first set. The two sides exchanged points throughout the second before China began to open up a lead in its latter stages, winning five straight games to take a 19-14 lead. The British duo reduced the gap again to within one game but on their second set point, Chai and Hong levelled the contest to force a decider.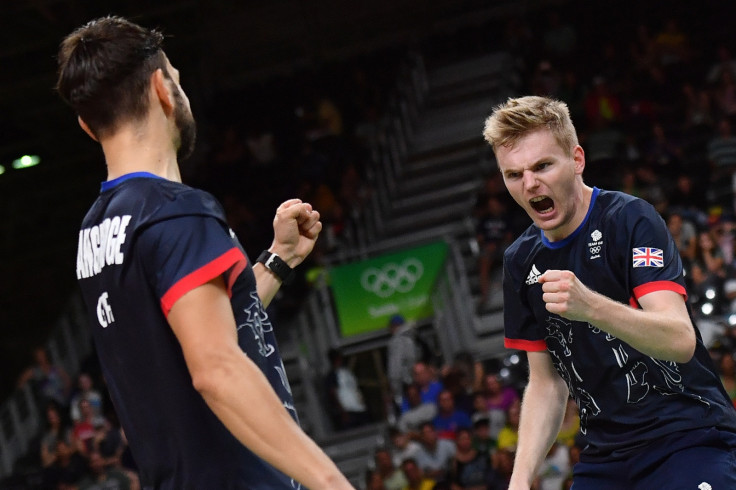 Team GB took control in the third, striding into a 6-1 lead with China increasingly looked bereft of ideas as to how to break down the stern British defence. While the previous sets had largely been back-and-forth affairs, Team GB held a commanding lead with China visibly flagging and never looked in danger of reducing the opposition's considerable lead.
A wonderful smash from Ellis put Britain on the brink and after a failed challenge from the Chinese duo, their triumph was confirmed.
China can retain the gold medal in doubles badminton with the team of Fu Haifeng and Zhang Nan taking on Malaysia in the final.