Marcus Rashford is set to make a decision on his future at the end of the season amid concerns over a lack of regular opportunities at Manchester United, reports suggest. The academy graduate striker has made 31 appearances across all competitions since Jose Mourinho was appointed to succeed Louis van Gaal, but only 10 of his starts have come in the Premier League.
According to The Times, Rashford, said to have been the subject of loan offers from both West Ham United and Sevilla during the recent January transfer window, is stalling on signing a contract extension first offered in September that would see his weekly wage double to £50,000 ($62,371). He apparently harbours no real desire to depart Old Trafford after 12 years and talks are expected to recommence in the summer. The player only put pen to paper on a fresh four-year deal in May 2016 that runs until June 2020 and also includes the option of a further 12 months.
Such a report comes a matter of days after Mourinho publicly backed Rashford despite the last of his three top-flight goals this term coming back in late September.
The 19-year-old, marginalised by the remarkably durable and consistent Zlatan Ibrahimovic, has also netted four times in domestic cup competition. He bagged a brace in last month's FA Cup demolition of Reading, but has started only four matches since then.
"He said something the other day that made me really happy," Mourinho was quoted as saying by the Manchester Evening News. "He says he is learning so much in the technical meetings and training sessions so I think his future will be brilliant. His present is good and we need him. I'm always happy with Marcus Rashford's contribution. He is one of those players that when he is on the pitch he tries when he always gives something."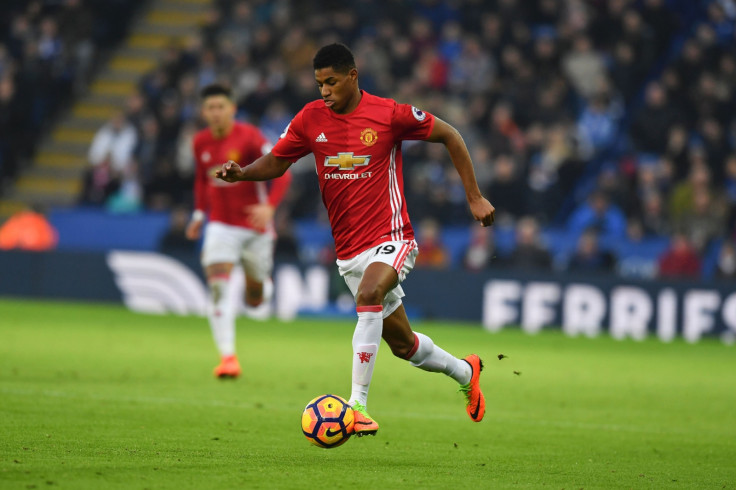 Mourinho also insisted that the "expectations are higher, the pressure is higher and the goal is smaller" during Rashford's second senior season and that he was no longer the "new kid in town" after registering such a swift impact under Louis van Gaal during the final three months of the 2015-16 campaign.
"I think next season will be very, very good for Marcus because this season he is getting experience at this level of responsibility of being a professional player at a club like Manchester United," the manager added. "So I am really happy with Marcus that is why every match since the start of the season he is there, either on the bench or in the line-up coming on for the last 30, the last 20 or the last ten."