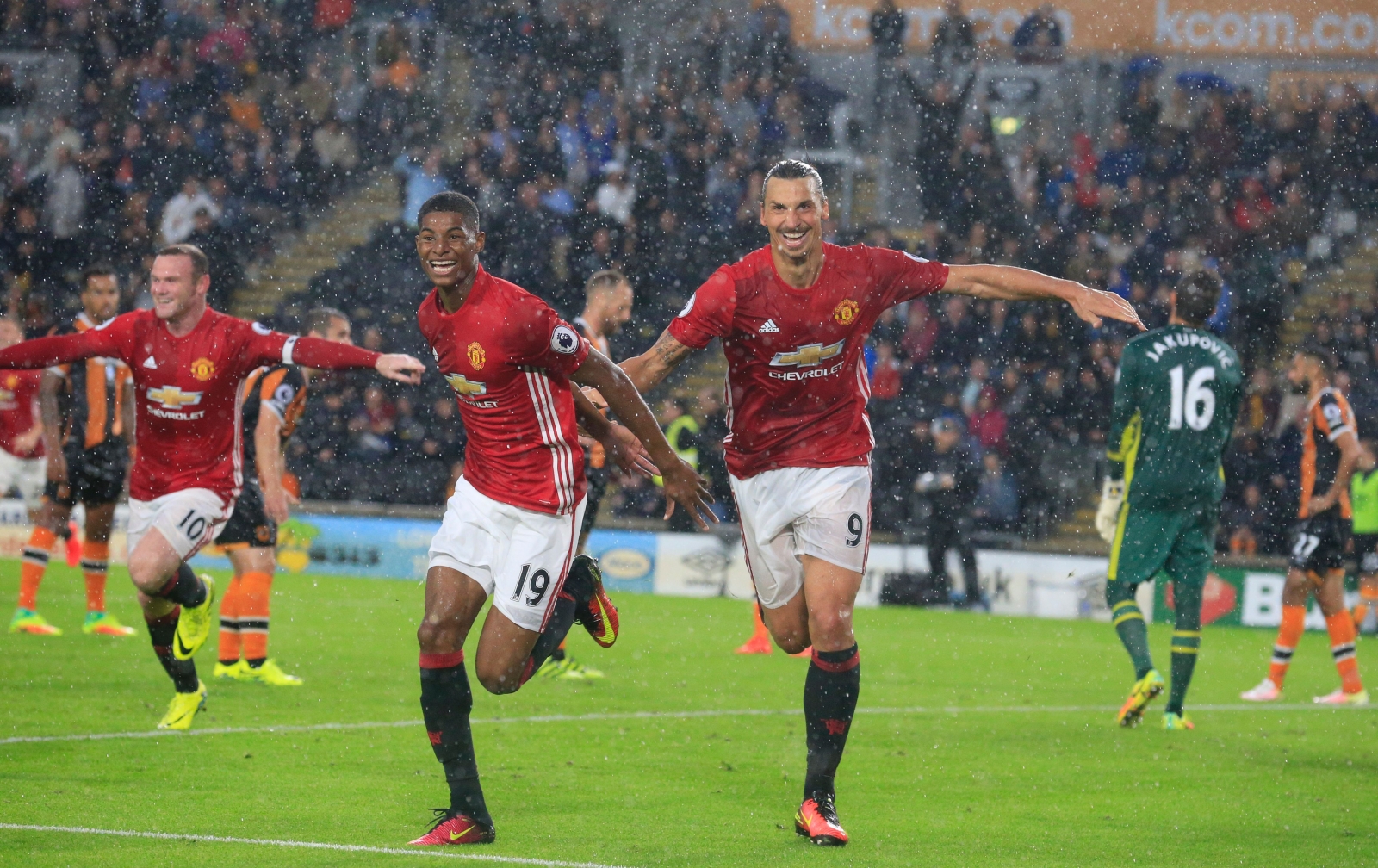 Manchester United striker Marcus Rashford has heaped praise on Zlatan Ibrahimovic, saying he is learning a lot from playing alongside the former Sweden international.
Ibrahimovic, 35, has scored eight goals in 13 Premier League appearances for United playing as a lone striker, with the 19-year-old Rashford often deployed on the wings by manager Jose Mourinho.
Speaking to Sky Sports, Rashford said playing in a wide role had helped him improve his own game and understand the team's attacking play better.
"Playing out wide is going to help me to develop to play in the middle in the long run. Looking at the game from a different perspective, it's helping my game a lot," the England international said.
"When I do get a chance to go in the middle, I find things more natural now. I do think it's helping my game. Of course, it's different playing wide because you have more defensive responsibilities but that's part of the game and I want to improve those, too."
Rashford added that Ibrahimovic offered him the perfect template of how to play as the focal point of United's attack.
"Zlatan has been a big help. He's spoken to us a lot about things he's come up against in the past and you have to listen because he's been there, he's done it and he's won a lot of trophies and that's what we all want to do. It's important we listen and take his advice on board," the 19-year-old said.
"For instance, it's not just about his strength. He puts his body in the right areas and these are things you pick up on. It's about trying to put those things into your own game."
The England striker also paid tribute to Ibrahimovic's professionalism in training and his commitment to fitness that has allowed him to continue playing at the top level at the age of 35.
"He's looked after his body well since he was a young professional. That's why he can still play at this age now. It's a small thing and one that a lot of people don't look at but for him to be playing and still competing at that age is amazing," he noted.
Rashford and Ibrahimovic have both been included in the 19-man travelling squad for United's final Europa League group match against Zorya Luhansk in Ukraine on 8 December.