Is Mariah Carey Ready to Divorce Nick Cannon?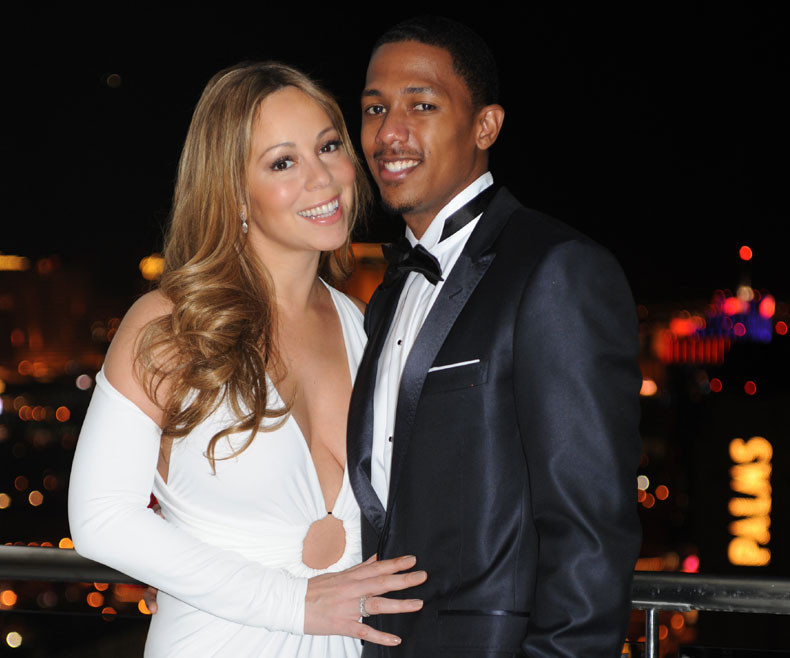 Mariah Carey and Nick Cannon's six year marriage is allegedly over for good.
The couple, who have two children together, have been reportedly living apart since separating in May and now divorce lawyers have been called in.
Apparently their problems can traced back to the TV presenter's candid discussion earlier this year about his past sexual partners, most notably Kim Kardashian.
TMZ.com reported his wife was furious when the 33-year-old revealed a list of five celebrities he had slept with during a very candid interview with Power 106 radio.
The pop diva was left feeling "humiliated" following the interview, when he mentioned his short fling with Kim Kardashian back in 2006.
The comedian claimed he had too many ex-lovers to list them all, saying: "Are you kidding me, this is L.A.? That's the whole purpose of it, you have sex with actresses, singers, models".
When told he could just name the best five, the star had his list ready: 'That's easy. OK, Mariah Carey, Christina Milian, Nicole Scherzinger, Selita Ebanks, oh, Kim Kardashian.'
He then reminisced about his tryst with Kim, now married to rapper Kanye West, saying: 'You just forgot [about her] because there have been a lot of people since me.'
It allegedly all went down hill after the interview and they have been secretly working out a property settlement and custody agreement over their twins with their lawyers since then, according to TMZ.com.
In an interview with another station a week later, he tried to down-play his previous comments and praised his sex life with Mariah, which is said to have only angered the star further.
He said: "She doesn't even know who Kim Kardashian is. She doesn't pay attention to that.
"She doesn't care when I talk about our sex life because our sex life is amazing."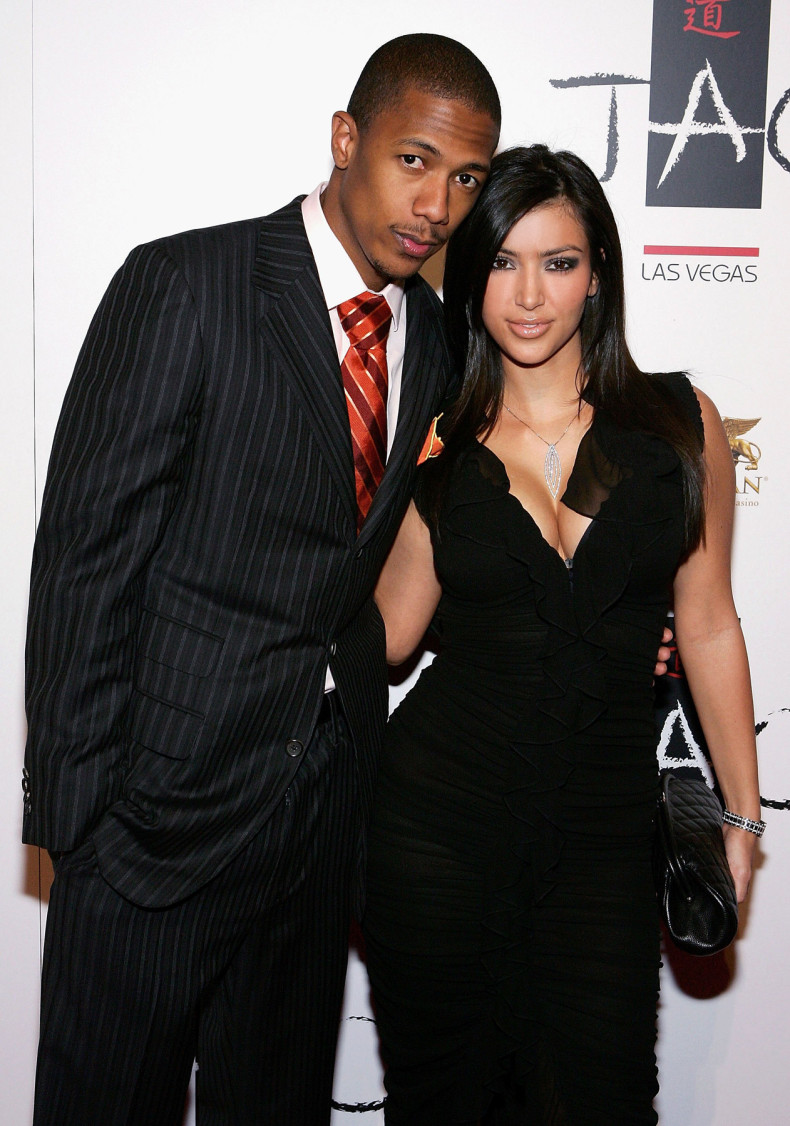 The couple, who have a 12 year age difference and married after just two months of dating, fight like "cats and dogs" when together and have spent most of 2014 living separately, according to various reports.
Despite Nick being married to one of the most talented and attractive women in the industry, most of the arguments allegedly stem from Nick's weakness for pretty women, which is driving Mariah crazy.
It reportedly got so bad that the Obsessed singer hired a security guard to follow Nick around to keep him away from models when he was hosting pool parties in Las Vegas earlier this year.
The source said: "The security guard wasn't there to keep the girls away from him. It was to keep him away from the girls."
Now the 45-year-old reportedly can't wait to get a divorce so she can find a new man, preferably a business mogul who is not in the industry and will treat her like a real women.
To get the ball rolling, "Mariah has had several closed door meetings with divorce lawyers", a source told In Touch Weekly.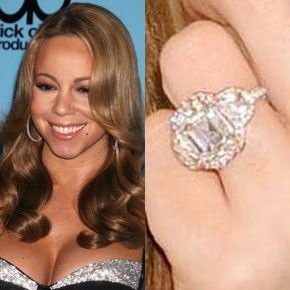 Nick Cannon gave Mariah a $2.5m platinum and pink diamond ring when he proposed to her in 2008
Flickr
"But Nick's being more passive. He's less inclined to pull the trigger, perhaps because of the kids. He'll definitely wait for Mariah to file for divorce, but he won't go down without a fight. He wants a chunk of her $500 million fortune."
They added: "Nick's sensible and realises that the twins would have a more stable existence if Mariah had full custody. But he wants generous visitation rights."
As well as their expansive property portolio, Mariah and Nick share a $5m private jet and a garage brimming with exotic cars - including a $400,000 Lamborghini.
Cannon has allegedly grown used to Mariah's habit of splashing out on whatever she wants and if their divorce turns ugly, these items will undoubtedly be among some of the things he will try to hold on to.