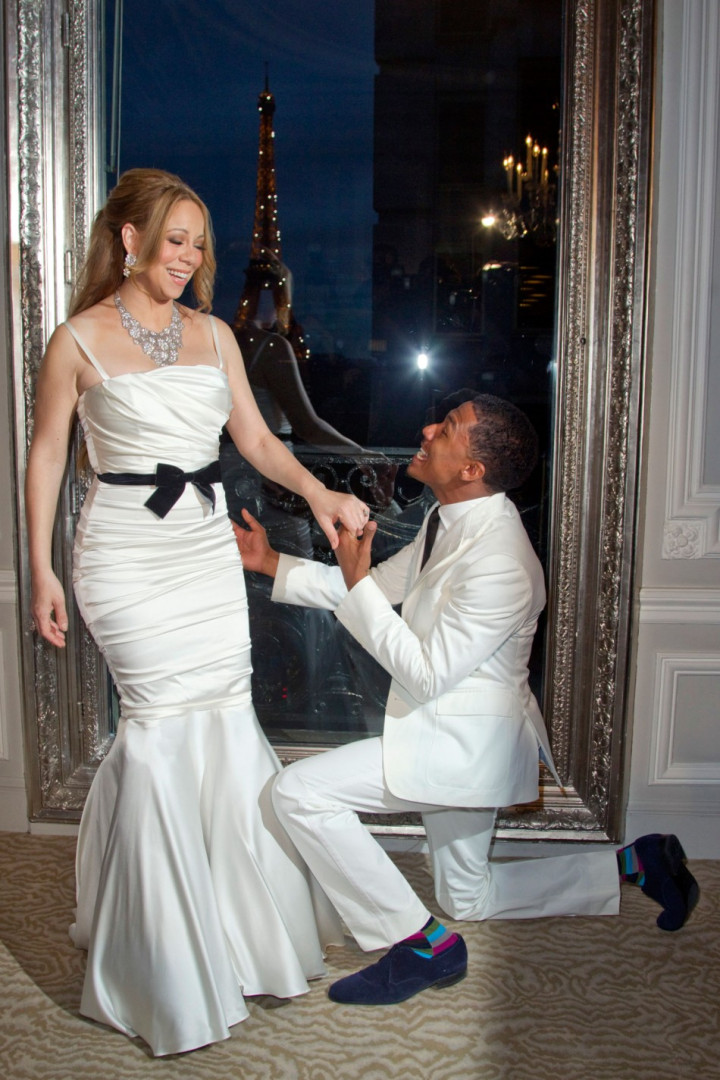 Mariah Carey and Nick Cannon recently announced their separation and the couple are reportedly working out a divorce agreement.
Nick Cannon, 33, and Mariah Carey, 44, called it quits after six years of marriage. They have two children together, twins Moroccan and Monroe.
According to HollywoodLife.com Nick fears for what will happen to the couple's two young children. He "does not want the kids to think" after the split.
A source revealed, "Whatever is going on in their relationship is between them – Nick is adamant that he does not want the kids to think they're the issue nor does he want Mariah putting bad thoughts about their father in their head."
The America's Got Talent host is preparing for the day when he has to tell Moroccan and Monroe the truth about their separation.
"The time will come when they will both explain to the twins what's going on, why dad's not around 24-7 and things like that," the source said.
"All they know now is that he's working and has to travel a lot. That was the explanation Nick said he and MiMi both gave them when he first moved out."
According to a new report, the couple are beginning to work out a divorce agreement and Mariah Carey is taking matters into her own hands.
A source told E! News that the Grammy-winning songstress is "done taking a passive role" in all of the increasing drama surrounding her marriage to Nick Cannon.
"She asked Nick to come over to the apartment yesterday to talk — that's why he was there," the report said.
She told him there would be one announcement about the divorce and it was going to come from her team. Nick said he was fine with this. He knows he really upset her by speaking out of turn last week and has apologized for it."