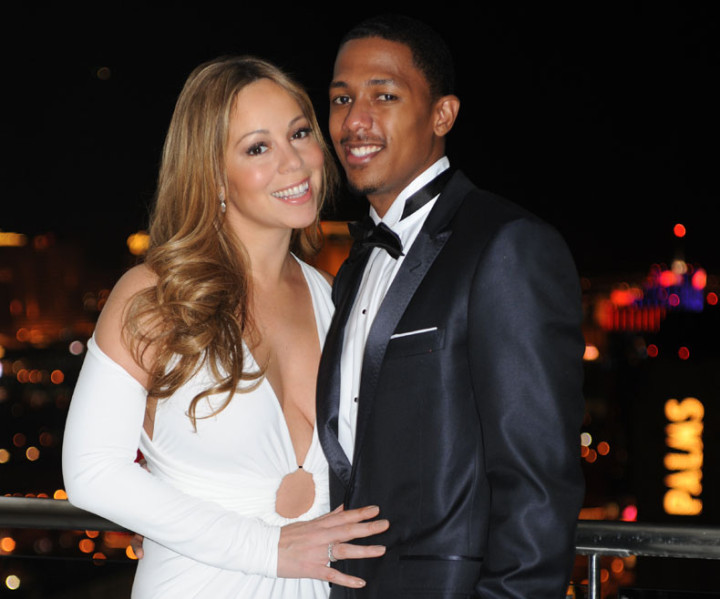 Grammy Award winning singer Mariah Carey's close ones are worried that she will go into self-destructive mode amid marriage trouble with husband Nick Cannon.
As previously reported, the 33-year-old America's Got Talent host revealed that his six-year marriage to Carey is on the rocks during an interview with The Insider.
"Mariah's family and close friends are worried about her. She's a loose cannon and feels humiliated. She's too caught up with what others think of her. And she does have a past of self-destructive behavior," a source told Hollywood Life.
"She needs professional help and tons of support right now. Her friends are worried she will sabotage herself."
The insider revealed that the We Belong Together singer "feels no counselor could ever understand her relationships or marriage."
"She feels it's way out of the realm of comprehension for a counselor. She's wouldn't let an outsider into her world like that. Not a chance. She doesn't trust most people, even professionals."
The split has taken a toll on the couple and the two are having a rough time coping with it.
"Both Nick and Mariah are taking the split equally hard because they really loved one another and for most of the relationship, they were happy. Real happy. But that hasn't been the case of late," another source told the website.
As Carey remains tight-lipped about the separation, she posted an image of the couple's three-year-old twins - Moroccan and Monroe, on Instagram on 22 August.