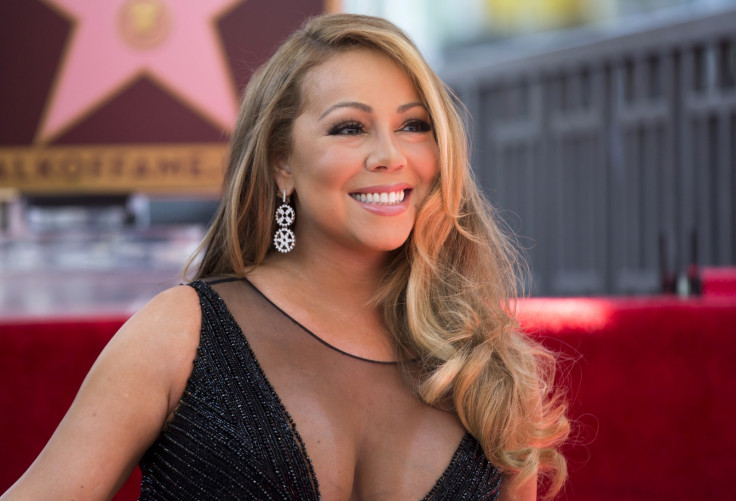 Mariah Carey is on the road to recovery after being hospitalised with what were reportedly severe flu symptoms. TMZ broke the news that the Hero songstress was taken ill in New York on 2 December and later received emergency treatment for the malady.
According to the celebrity news site, the 45-year-old star had complained of feeling bad after an appearance at the Pier 1 Christmas Pop Up Storybook launch in SoHo on 1 December but managed to soldier on. However the following day she was admitted to hospital over concerns for her health.
According to People, the mother-of-two is now doing well after being given plenty of fluids and vitamins. There had been fears that she would have to cancel a special concert on Saturday in New Jersey.
A source told the publication that although she "had been feeling under the weather with the flu over the past few days and was fighting it to the best of her abilities. She is doing well now and will be performing as scheduled this weekend. She thanks her lambs for the continued support and well wishes".
Days earlier the singer, who is dating billionaire James Packer, had enjoyed Thanksgiving with her ex-husband Nick Cannon and their twins Monroe and Moroccan. She shared a snap on Instagram captioned: "Happy Thanksgiving!"
What is influenza?
Influenza, commonly known as the "flu", is a contagious respiratory illness caused by influenza A or B viruses that attack the body by spreading through the upper and/or lower respiratory tract. It is most common in winter and early spring due to the change in weather.
What are the symptoms?
Although the common cold and flu are both contagious viral infections of the respiratory tract, the flu is much worse. People who have the flu often feel some or all of these symptoms: fever, cough, sore throat, runny or stuffy nose, fatigue (tiredness), headaches and body aches as well as vomiting and diarrhea.
How is it treated?
Although the flu can drag on a bit, there are affective ways to manage the symptoms yourself at home. In rare cases where the symptoms are severe, you may need to see a doctor. It's important to note that you're at a higher risk of becoming more seriously ill if you have a weakened immune system, 65 and over or pregnant.
Keeping warm and drinking plenty of water will reduce your chances of becoming dehydrated, and painkillers and anti-inflammatory medicines such as ibuprofen will help lower your temperature and relieve aches. Anti-viral drugs are a second line of defence to treat the flu.