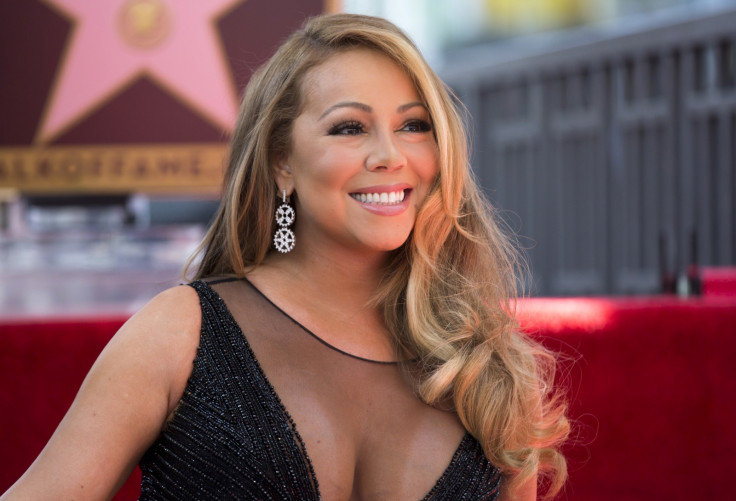 After selling millions of records, Mariah Carey tried her hand at acting with roles in films including 1999's The Bachelor, 2001's Glitter and 2013's The Butler and now the singer is taking a seat in the director's chair. The Hero Hit maker is directing a Hallmark movie for the holidays called A Christmas melody.
TMZ reports that the 45-year-old diva has already started shooting the film, which will star her favourite character from Mean Girls. Lacey Chabert, who played Gretchen Wieners in the popular film, is said to have been hand-picked by Carey to play the lead. The celebrity site adds that although the mother-of-two will not make a cameo in the film, her music will feature throughout.
Bill Abbott, president of Crown Media Family Networks, previously said he was confident in Carey's ability to take on the huge project. He said: "She is exceptionally smart and savvy. Getting to know her a little bit, I'm amazed at her capacity to multitask."
Scores of fans have taken to social media to post images of Carey hard at work in the tri-state area of Cincinnati. A Christmas Melody is to air on the Hallmark Channel on 19 December.
Back in August, the We Belong Together singer shut down speculation that she may be considering doing a reality show, telling journalist Yarden Ben Aviv: "Some people's goal is to be famous, not to have a craft or an art that they're famous for.
"Today, you can be famous just from being on a reality... well, doing... you don't really have to do much, but you kinda gotta do a lot. And then your whole life is just about being a celebrity and that's what some people aspire to, because it's easy and because then everybody knows them and all they see is the bright side of fame."