No one writes a break-up song like Mariah Carey so her estranged husband Nick Cannon is most likely quivering after listening to the diva's new track Infinity.
Appearing to take aim at the America's Got Talent host, the ballad features Carey, 45, appearing to take credit for her former spouse's career while also blasting him for chasing fame.
Carey sings: "Talkin' 'bout you're mad, could it be that you just lost the best you've ever had," while she later adds: "Boy you actin' so corny like Fritos, wouldn't have none of that without me, though."
In yet another sassy jibe, the We Belong Together hitmaker also suggests that her ex is struggling financially.
Carey belts out: "Is it lack of ice got you so cold? Have you ever felt this on your own? Why you tryin' to play like you're so grown? Everything you own boy you still owe."
The song, which features on the singer's greatest hits album #1 To Infinity, may come as a shock to Cannon, 34, as he recently admitted that he is open to reconciling with his wife of six years in the future.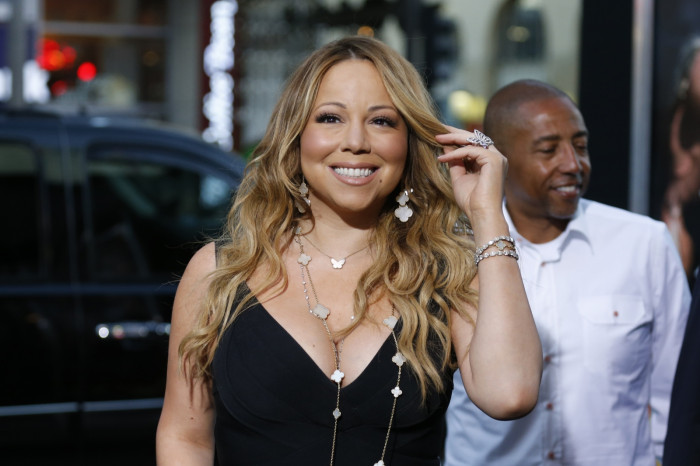 When asked by TMZ if he would ever consider getting back together with the mother of his two children, the TV personality replied: "Never say never."
However, if the Infinity lyrics are anything to go by, Carey has no plans to get their marriage back on track, as she sings: "Ain't no being friends, ain't no false pretence, ain't no make amends, ain't no come again, that's the story ain't no happy ends."
Cannon has been linked to several women, including Amber Rose, since announcing he and Carey's separation in August 2014.
For Carey's part, the powerhouse vocalist was recently linked to director Brett Ratner after being spotted on holiday together, however, he has insisted there is nothing romantic between them.
Ratner told E! Online: "We're great friends. It makes me laugh actually. It cracks me up. We're great friends. She's awesome and she's amazing."
While they may not be an item, the pair are working together professionally as Ratner will be directing the Infinity music video. The single is out on 18 May.
Listen to Mariah Carey's Infinity below: