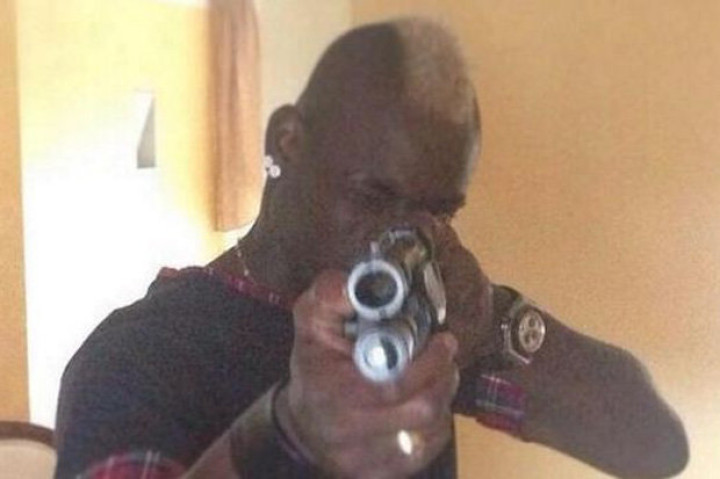 Mario Balotelli has taken aim at critics by brandishing a shotgun at a camera in a snap too hot for Instagram.
The social media website owned by Facebook pulled down the photograph in which viewers stare down the barrel of a firearm brandished by the maverick Italian striker.
He added a caption to the picture designed to send a chill down the spines of critics of his World Cup displays.
It read "Big kiss to all the haters."
Italian media has been blaming Balotelli for the team's poor showing in Brazil, where the Azzuri were dumped out in the group stages of the competition.
Italy boss Cesare Prandelli singled out the AC Milan striker by calling it a "mistake" to select him.