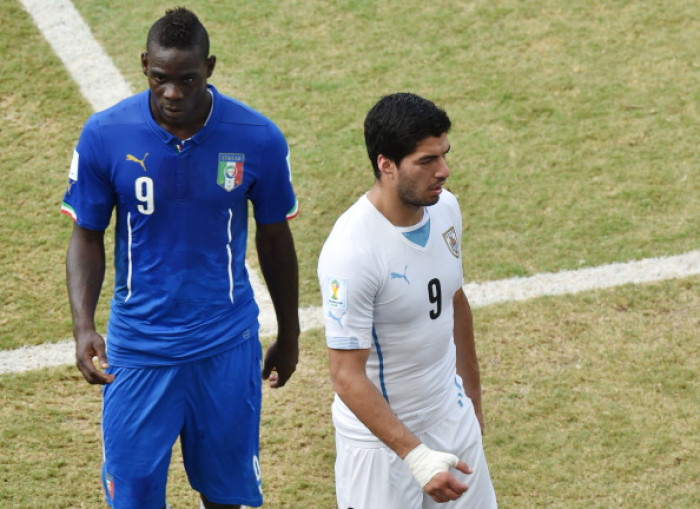 Mario Balotelli could be on his way back to the Premier League after Liverpool joined Arsenal in the race to sign the AC Milan striker.
The Rosseneri are reportedly open to offers for the Italy striker even though he scored 26 times for Milan last season but found the net just once at the World Cup as Italy were dumped out of the tournament at the group stages.
With Luis Suarez entering talks with Barcelona, Liverpool are thought to be interested in signing the enigmatic Balotelli.
The 23-year-old is familiar with England following his successful spell at Manchester City, a tenure that also saw him cast as the league's juvenile jester following a spate of unusual incidents.
IBTimes UK looks at 11 of Mario's maddest moments
"I'm rich"
The moment England was introduced to Balotelli's bonkers ways was just two weeks after he signed for Manchester City. After being involved in a car crash, police officers routinely searched Balotelli. Asked why, after finding £5,000 in his pockets, he had so much cash, Balotelli responded: "Because I am rich."
Strip club visit
Man City manager Roberto Mancini was a disciplinarian who laid down the rule that none of his players were allowed out 48 hours before a game. Clearly unable to stick to the simple dictats, Balotelli ended up hitting a Liverpool strip club at 2am one Thursday morning before a Saturday game.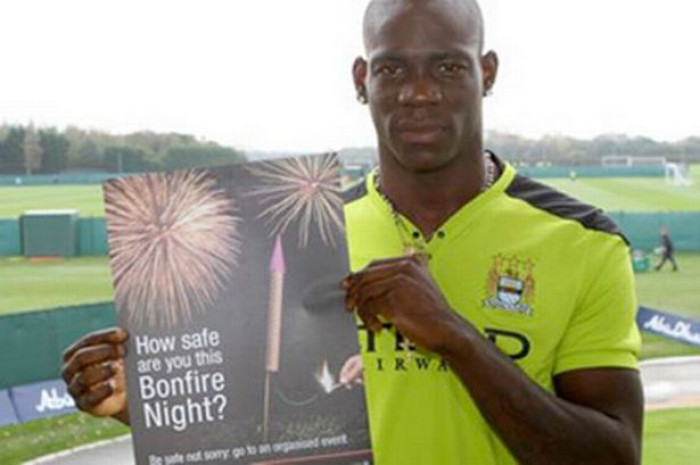 Fireworks
Balotelli became a hero with the City faithful after a series of explosive performances that were matched with off-field exploits. His most famous came 36 hours ahead of the 2011 Manchester derby when he destroyed his own bathroom with an impromptu late-night indoor firework display.
Darts practice
There is perhaps nothing more British than a leg of darts at the local. So perhaps practising his arrow skills, Balotelli took to throwing darts at youth players from a training ground window. He was fined £100,000.
Prison visit
In October 2011, Mario and 17-year-old brother Enock were caught strolling through the grounds of a women's prison in Brescia, near Milan. Balotelli told police that his curiosity got the better of him and fancied "having a look".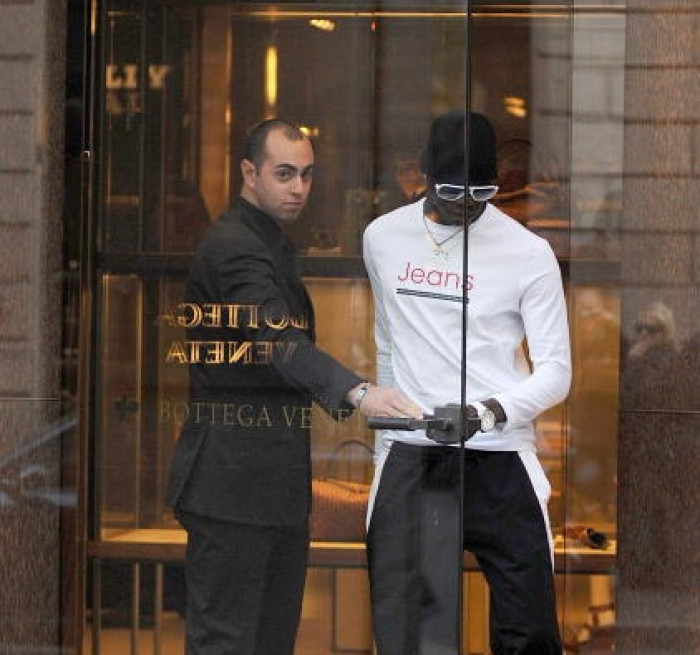 Santa Claus is coming to town
Many stories emerged out of Manchester of Balotelli's reputed genorosity. One of the best was during the festive period in 2012 when the Italian was said to have gone around the City in his Bentley handing out money to supporters.
Toy shopping
When your Mum sends you shopping to pick up a few houshold items -- in Balotelli's case an iron, a mop and a Hoover -- it's every boy's dream to instead fill the trolley with whatever he wishes. So he returned home after a shopping trip with a giant trampoline, two Vespa scooters and no cleaning products. What did his mum expect?
Homesless man's lucky day
Footballers earn bucket loads of money, so when Balotelli won £15,000 at a Manchester casino in April 2011, he did the noble thing and gave some loose change to a homeless person -- £1,000.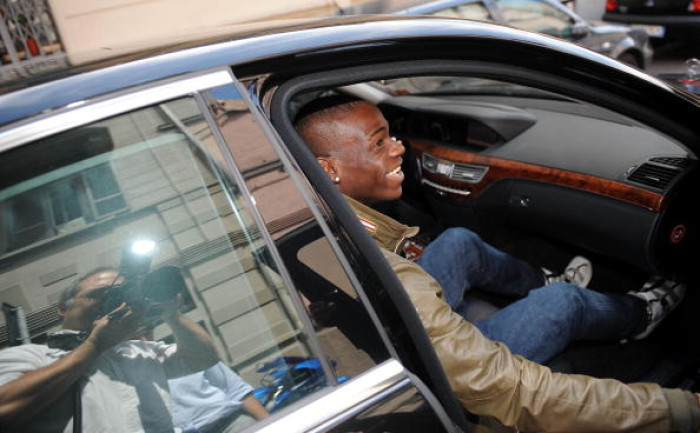 Parking problems
When you are as revered in the Blue half of Manchester as Balotelli was, it must feel like having the freedom of the city. Unfortunately that was not the case and Balotelli reportedly accumulated thousands of pounds worth of tickets and release fees from leaving cars, including a Maserati, parked for days at a time in one spot. As a result, he accumulated five-figures worth of parking fines and had his white Maserati locked up dozens of times.
Bully-beater
When a schoolboy asked Balotelli for his autograph after training one day, the curious forward asked him why he wasn't in school. When the boy said it was because he was being bullied, Balotelli promptly drove the boy and his mother to his school and gave the bully a talking to. He also met the headmaster to discuss the issue, like he was on the school's PTA.
Sword fight
The night before the 6-1 derby defeat of Manchester United, Balotelli and his friend took some rolling pins from a curry house and had a sword fight with them in the middle of the restaurant. It should come as no surprise that he was also out beyond the club curfew.