Manchester City star Mario Balotelli has become a father for the first time, after his girlfriend gave birth to a daughter called Pia.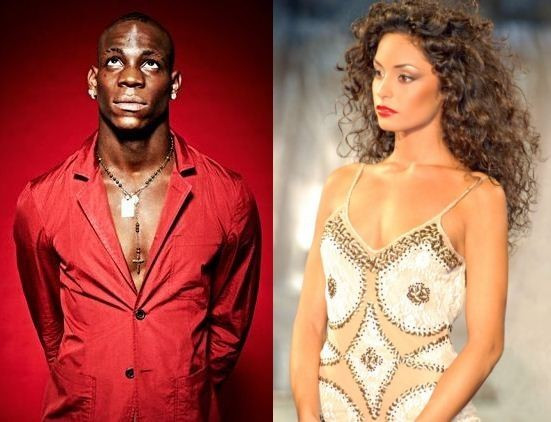 Italian model Raffaella Fico, who has long been in an on-off relationship with the City striker, gave birth to the child yesterday. The baby was due on Christmas Day but has been delivered prematurely, after its mother began suffering severe contractions.
The Daily Mail reports Balotelli was not present at the birth but Fico's brother, Francesco, was. The couple's daughter, named after her maternal grandmother, weighed a healthy 8lbs, 4 oz (3.8kg) at birth.
Balotelli and Fico share a tumultuous relationship, encapsulated in the drama that surrounded the announcement of her pregnancy. The former Inter Milan forward first refused to acknowledge the situation and then demanded his ex-girlfriend have a paternity test to prove the child was his.
"I do not understand why she did not contact me immediately to tell me something of such importance. I'll assume all my responsibilities when I have the proof of my paternity. This is the first and only time I will discuss this topic in public and so I have no intention of replying independently to what is said or written by Raffaella," Balotelli said in July this year.
He later retracted his demand and apologised, saying he was "sorry for everything that has happened".
Nevertheless, Fico was predictably incensed at her ex-boyfriend's comments and dismissed him as disappointing, insisting she needed no help from him... and particularly not his money.
"Seeing pictures of him with other girls, smoking and drinking, on magazine covers was saddening. However I have faith in him; little by little he will grow up and his manners will change," Fico said in September, adding: "He is still my child's father. He can keep his millionaire money; all I want is my baby to grow up serene. It would be good if he [the baby] could meet his dad."
The pair appeared to finally reconcile after news Balotelli was spending £750,000 on furnishing an apartment for Fico in Brescia, Italy.