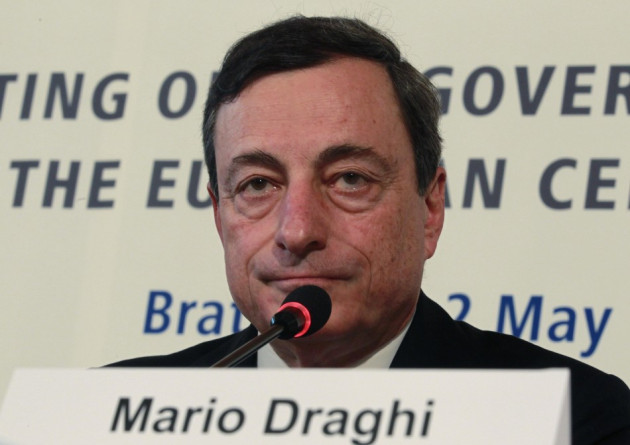 European Central Bank (ECB) President Mario Draghi has stressed the need to create a banking union in order to centralise fiscal operations and regulations in Europe for tackling the ongoing crisis.
"European measures to complete the single market, especially in the area of services, are needed," Draghi said during a visit to London.
European authorities have decided to form the Single Supervisory Mechanism, which will be controlled by the ECB, as a first step towards establishment of the banking union.
The mechanism "will pave the way towards severing the link between banks and their respective sovereigns," according to Draghi, who suggested that the absence of such a link is the main reason for the fragmentation in the financial markets of the euro area.
"But to sever this link completely, it is also imperative to create a Single Resolution Mechanism. Such a mechanism, much like the FDIC in the US, could give markets certainty about the ranking of creditors and the procedures that would Bbe followed in the case of a bank resolution," the ECB president said.
Draghi said European countries have to redouble their efforts to agree on the terms of a banking union as it would benefit all EU nations, including the UK.
Earlier this month, Britain raised concerns about the proposals due to an apparent threat to the City's banking operations from more centralised regulation. Chancellor George Osborne was also against the plans to extend protection to all depositors and a pre-funded bailout fund that could cost the UK £12bn ($18bn/€14bn).
Commenting on the political debate on Europe escalating in the UK, Draghi noted that "Europe needs a more European UK as much as the UK needs a more British Europe".
He suggested that a British exit from the European Union will be harmful for both sides.
"A more stable union will be one where financial contagion will have disappeared, where business for the financial centres will vastly increase, where financial market integration will resume."