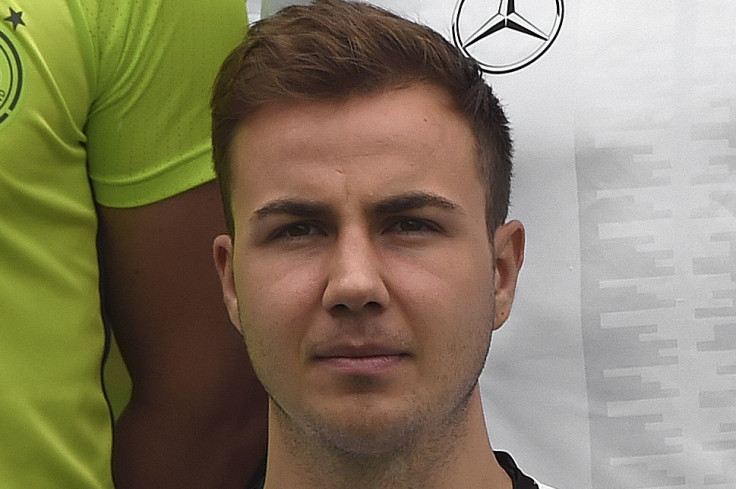 Bayern Munich attacking midfielder Mario Gotze's future at the club remains uncertain after manager Carlo Ancelotti refused to confirm the Germany international will remain at the Allianz Arena. The 23-year-old fell out of favour with Pep Guardiola during the twilight of his spell with Bayern, leading to rumours regarding interest from Liverpool.
A combination of injury and a dramatic loss of form saw Gotze sidelined for most of Guardiola's final campaign in Bavaria, but there were hopes the appointment of Ancelotti would breathe new life into Gotze's career. The ex-Borussia Dortmund man wants to stay with the Bundesliga champions but following a conversation with Ancelotti his future has been thrown into doubt.
The Sun reportedly earlier this summer that Liverpool were contemplating a £20m move for Gotze, with Jurgen Klopp looking to reunite with his former player. Gotze's father appeared to scotch the possibility of a move to Anfield, but Ancelotti's non-committal response to questions over his future have led to fresh speculation.
"I've spoken to Mario on the phone," Ancelotti told Sport Bild, according to ESPN. "He's aware of my opinion." Gotze had confirmed on Facebook that he would be attending the first day of training under Ancelotti following the climax of the European Championship, amid the rumours regarding a move to Liverpool.
Former Bayern boss Ottmar Hitzfeld has urged Gotze to consider a move to Liverpool where he would "fit in well". International team-mate Samir Khedira meanwhile believes Gotze would be better off staying at Bayern and does not expect Ancelotti to force him out.
"Carlo is not the kind of person to push out any players. On the contrary, he would like to keep his squad together," Khedira told Sport Bild, according to Goal.com. "Mario is an experienced player despite his young age. Of course, he still has a thing or two to learn and develop personally. But I cannot imagine Carlo saying he does not want him in his team.
"I remember that Gonzalo Higuain wanted to leave Madrid, but Ancelotti did everything he could to keep him on board. He never told a player that he wanted him out. Only if a player personally tells him that he does not want to work with him, then Ancelotti will tell a player he can leave."