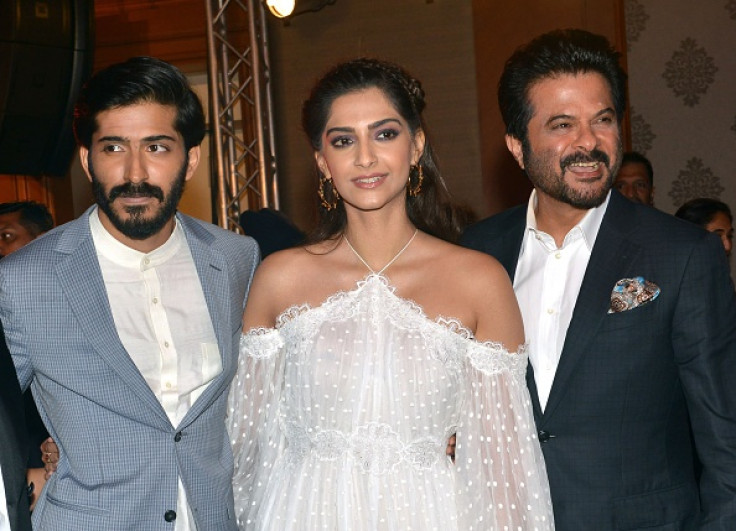 It was a family affair as Harshvardhan Kapoor made his entrance for the European red carpet premiere of his debut film Mirzya at the 60th BFI London Film Festival.
Accompanied by his co-star Saiyami Kher, the 26-year-old was also supported by his father, Slumdog Millionaire star Anil Kapoor and sister, actress and international style icon, Sonam Kapoor.
In an interview with IBTimes UK, Harshvardhan said that to have his debut film presented to an international audience as part of the London Film Festival was "a dream come true."
"It's a dream come true for all of us, because somewhere there was a feeling within us that we're doing something for an Indian audience but that it has a huge potential as overseas film as well because of the way it's been presented and because of its universal appeal," he explained.
"So we wanted a platform like BFI to take it forward and what better platform than BFI. You know how selective they are and so prestigious and it's amazing because it coincides with our release date. So it's fantastic!
"The last film from my family that was presented at BFI was Slumdog and look what happened to that. I can't wait to share Mirzya with the audience."
Taking to the red carpet on Thursday (6 October) the man of the moment told IBTimesUK, it was an unforgettable experience.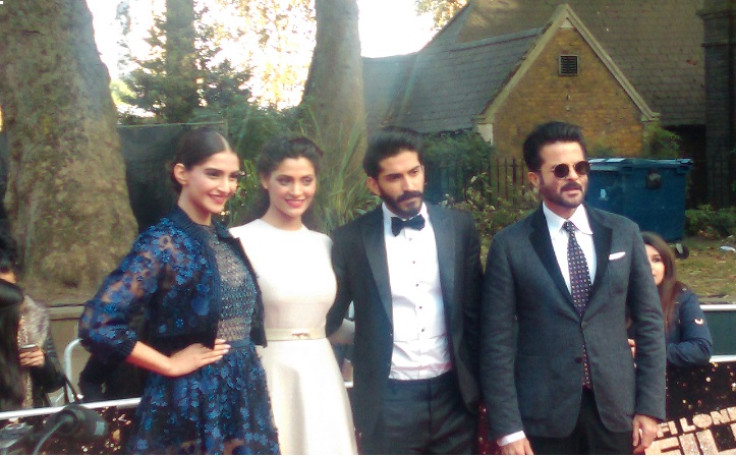 "It's amazing. We've worked towards this film for a very long time. I think this is the kind of film that deserves this kind of platform and I'm looking forward to sharing it with the audience," he said. "But to be here at the BFI with my debut film – this is the kind of moment you remember forever."
The actor said the film, by acclaimed Indian director Rakeysh Omprakash Mehra, which also stars Cold Feet actor Art Malik, has been created on a grand canvas and will appeal to a Western audience as well as an Indian one.
"The style of telling the story, because it's musical, it's a very unique narrative because it's back and forth in time and its weaved together by music and it has a lot of Indian elements and love is such a universal theme that I think this film has something for everybody," he explained.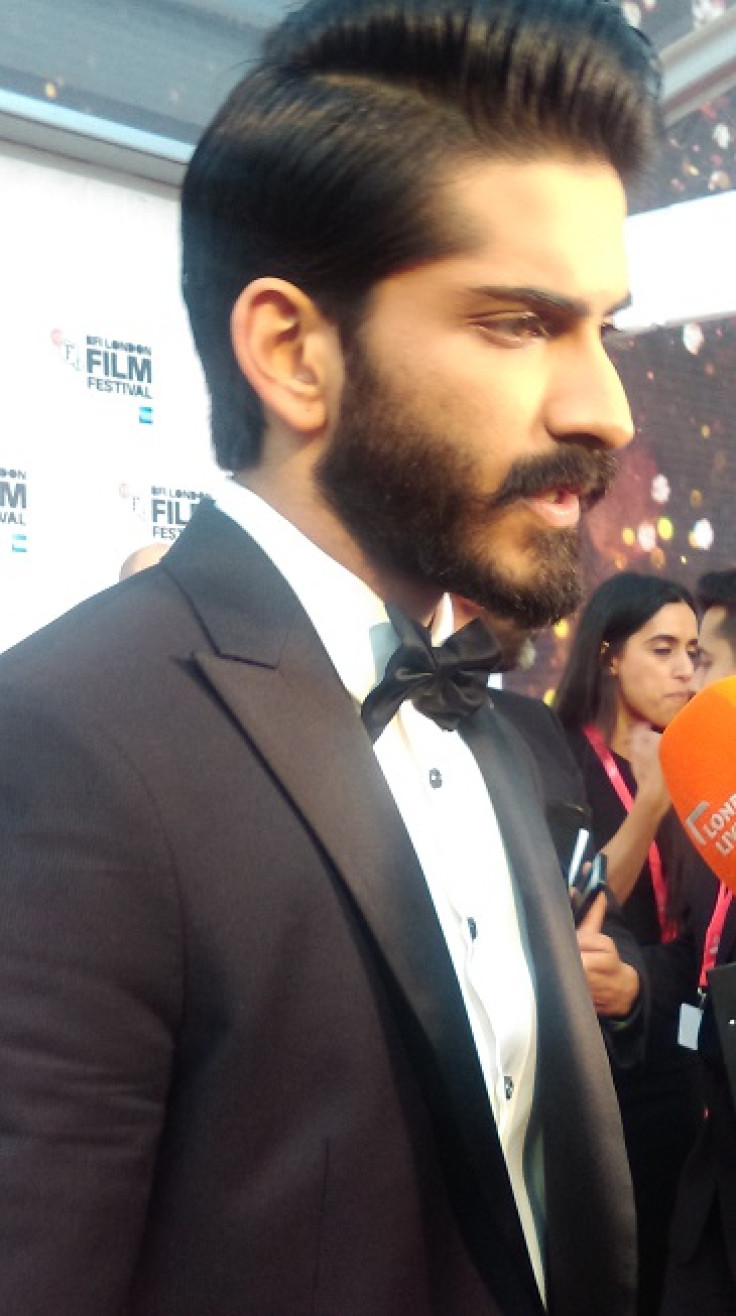 His co-star, Saiyam Kher too, was overwhelmed by her first red carpet for her debut film. "Excitement is an understatement," she said. "It's so prestigious to be a part of this film and to get a debut at the BFI you can't ask for anything better."
Describing the experience of working with Harshvardhan she said: "He never let his surname come onto set which was amazing because he has a huge lineage that he carries with him. He was so passionate about his craft and so committed that he became the character. Now I'm after him that we have to work on another film together."
"This film has been completely life changing for me," she added.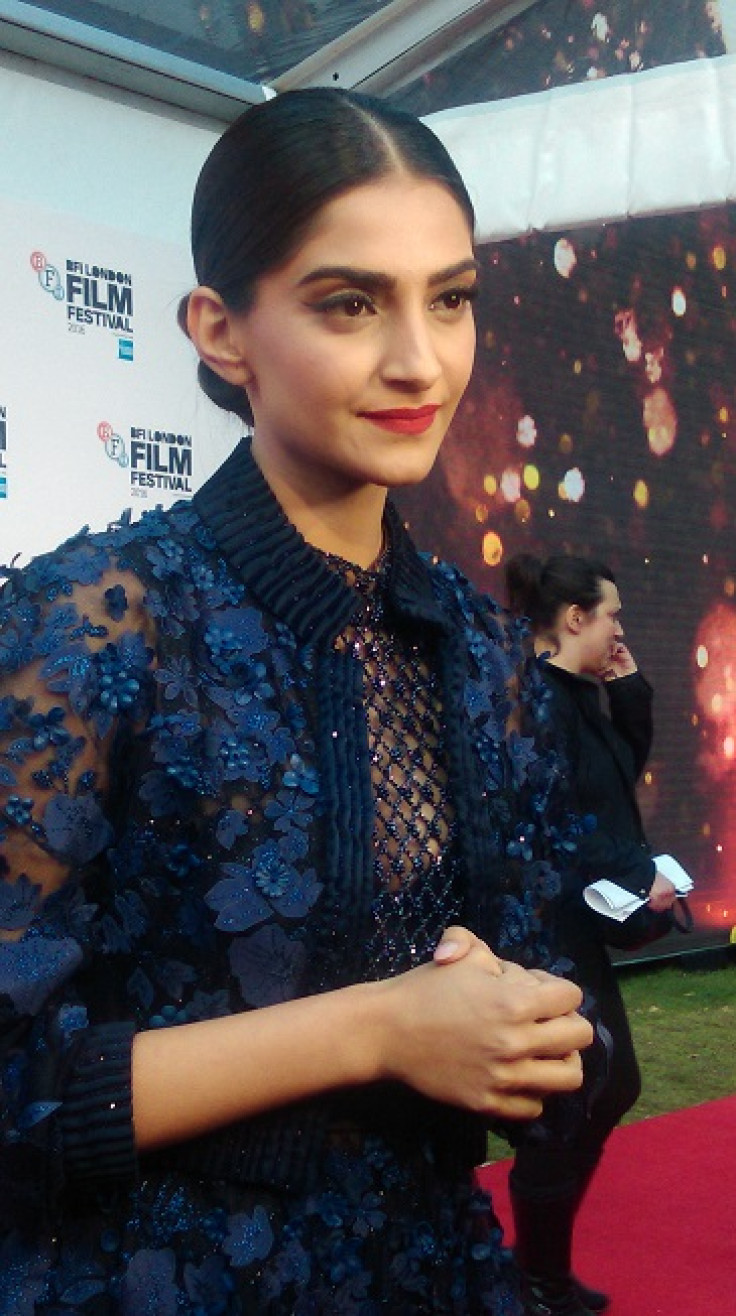 The Kapoor clan were out in force to support the newest family member to grace the silver screen. Describing his emotions as he attended the premiere of his son's debut film. MI:4 star Anil Kapoor was every inch the proud father.
He told IBTimesUK: "I'm the proudest father in the world right now. I don't even have the words to express how I feel. My wife tells me to calm down and not to feel so anxious and nervous. There's a lot of mixed emotions.
As a first film he couldn't have got a better movie. It's a dream debut for both the actors, Harsh and Saiyami to work with a filmmaker like Rakesh Omprakash Mehra who is absolutely top class."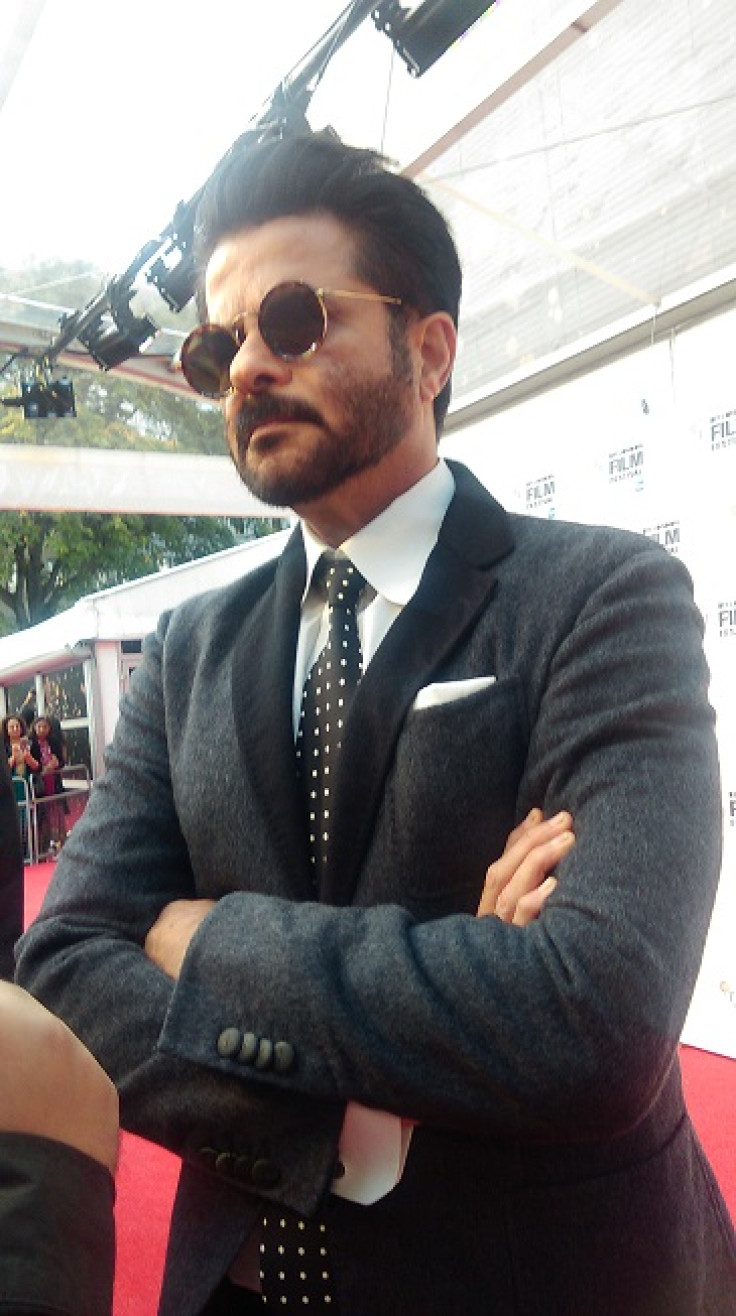 The actor, who has achieved longevity in the industry with a career spanning four decades and having also made his mark in the west with films such as the Oscar winning Slumdog Millionaire, offered some advice for his son as he begins his career in film.
"Ups and downs will be there in a career," he explained. "Success, failure, critical acclaim. Just keep on working and enjoying your work and being as committed as when you started your career."
A seasoned star herself Sonam Kapoor spoke of her pride in Harshvardhan, both as a doting sister and a fellow actor. "He's already a superstar according to me and I'm very very proud of him," she said.
"If he works hard enough he'll always be unique. He's an incredible actor and I'm looking forward to the world discovering him as well."
Mirzya releases world wide on 7th October.