Market round-up: FTSE follows diving Asian markets as G20 meeting disappoints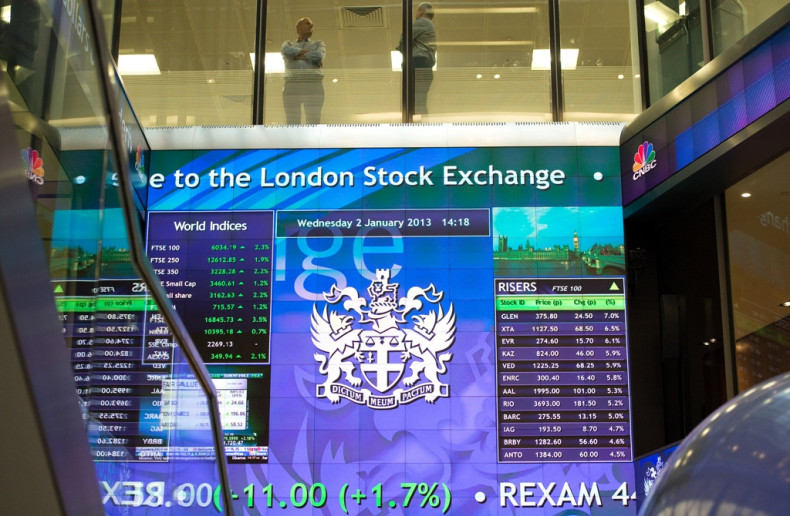 The FTSE 100 dipped on 2016's leap day, recovering slightly from an early morning plummet. The blue chip index followed the Shanghai Composite, which dove 2.86%.
Stock Markets dropped around the world after the 20 leading economies failed to come up with a stimulus plan. The G20 countries left their meeting on Saturday without a proposal to boost the slowing global economy.
Last week, markets rallied towards the end, on the hope of significant G20 stimulus. The G20 expectations offset the fears of a Brexit.
Commodity companies were among the biggest risers following the news that Chinese authorities were cutting production. The manufacturing slump in China has caused the government to announce 1.8 million job cuts in the Steel and Coal sector. European oil benchmark Brent Crude climbed 2.56% to $36 per barrel.
LSE
The London Stock Exchange was the biggest faller on the FTSE 100. The company is set to merge with German exchange and market placeDeutsche Börse. The LSE said on Friday that the merger could be derailed by a Brexit.
However, experts have cast doubts on the deal, saying that the power of the LSE would shift to Germany, as DB shareholders will hold a majority stake in the company and DB CEO Carsten Kengeter would remain at the helm of the merged firm.
On the FTSE 250, grocer Morrisons jumped after it signed a deal with Amazon to leap ahead of its competitors in terms of food deliveries. In response, online supermarket Ocado dropped by almost 8%.
FTSE 100 biggest risers*
Anglo American +6.59%
Intu Properties +4.13%
Burberry +4.02%
Glencore +3.90%
Pearson +2.75%
FTSE 100 biggest fallers
LSE -4.93%
Berkeley -3.11%
Shire -2.80%
Capita -2.67%
AstraZeneca -2.33%
FTSE 250 biggest risers
Vedanta Resources +9.00%
TalkTalk Telecom +7.88%
IPF +6.39%
Morrison +5.91%
Amec Foster Wheeler +5.71%
FTSE 250 biggest fallers
Hiscox -8.29%
Ocado Group -7.77%
Ultra Electronics -5.53%
Allied Minds -4.64%
Assura -4.58%
*Based on data provided by Thisismoney, figures after markets closed