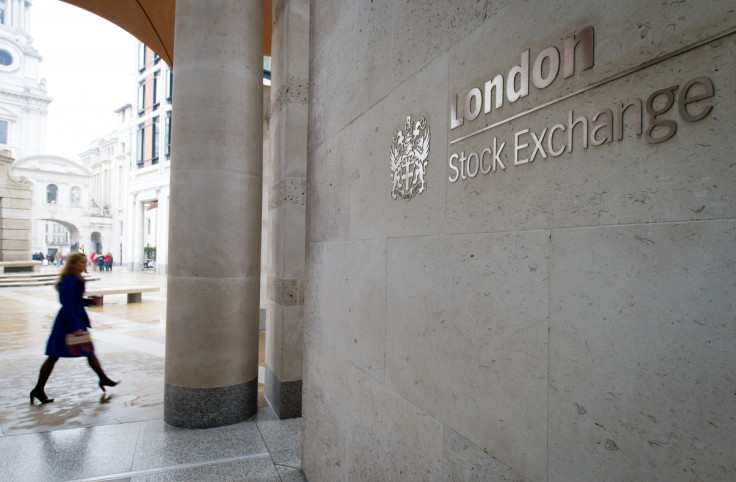 UK and European equities turned south on Tuesday (8 March), and investors remained jittery after mining stocks came under pressure following disappointing data from China.
Data released earlier in the session showed exports in the world's second largest economy declined for the eighth consecutive month. Exports plunged 25.4% year-on-year in February, the worst performance since 2009, although analysts remained confident of an upturn in fortunes in China's economy.
"The contraction in China's exports deepened last month but this weakness should soon reverse as seasonal distortions fade," said Julian Evans-Pritchard, China economist at Capital Economics.
"Meanwhile, relatively strong commodity import volumes ought to help assuage concerns over weak domestic demand."
London's FTSE 100 closed down 0.92% to 6,125.44 and has lost approximately 2% since the turn of the year, bringing its slump since its April 2015 high to 14%.
European stocks did not fare much better, with Germany's Dax and France's CAC 40 down 0.88% and 0.86% respectively, while the Pan European Stoxx 600 lost 1.01%.
Miners were the standout losers of the day, with Glencore and Anglo American losing over 15%, while BHP, Antofagasta and Rio Tinto were all down between 8% and 9.5%
"London's resource sector is doing most of the damage, after China's trade data provided the perfect excuse for some nifty profit-taking - and hearty back-slapping - for anyone with the bravery to buy into mining shares back in January," said Chris Beauchamp, senior market analyst at IG.
At the other end of the scale of London's blue-chip index, Burberry surged after the Financial Times reported that the luxury brand had sought help to fight off a possible takeover bid and was attempting to identify a mystery investor who has built up a stake of nearly 5% in the group.
"Burberry could amount to a prize acquisition for what we would regard as its 'ideal' buyer: one with the longest possible horizon with respect to Burberry's largest non-domestic markets," said Ken Odeluga, market analyst at City Index.
Tesco was also on the front foot, reaching its highest price in five months, after data released by consultancy group Kantar showed the rate of its sales decline slowed in February.
Commodity-related stocks were under pressure on the FTSE 250 as well, with Vedanta Resources and Tullow Oil firmly in the red, while Talk Talk Group and CLS Holdings led the risers.
FTSE 100 - Top 5 risers
Burberry Group +6.64%
Tesco +1.90%
Inmarsat +1.78%
GlaxoSmithKline +1.67%
Next +1.53%
FTSE 100 - Top 5 fallers
Glencore -18.16%
Anglo American -15.19%
Rio Tinto -9.59%
Antofagasta -9.37%
BHP Billiton -8.42%
FTSE 250 - Top 5 risers
TalkTalk Telecom Group +5.21%
CLS Holdings +3.52%
NMC Health +2.99%
Mediclinic International +2.76%
Rank Group +2.64%
FTSE 250 - Top 5 fallers
Vedanta Resources -13.72%
Tullow Oil -7.32%
Amec Foster Wheeler -6.47%
Close Brothers Group -6.43%
BBA Aviation -5.02%