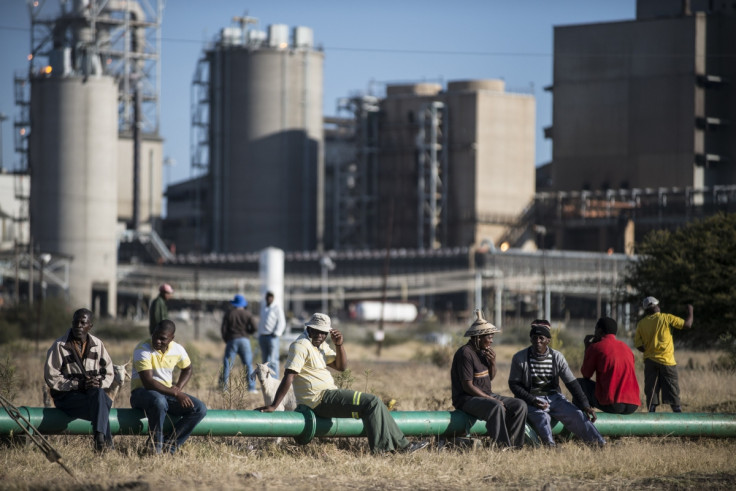 Mining giant Anglo American said its full-year loss for 2015 more than doubled as the weak commodity prices forced the company to write down almost $4bn (£2.7bn, €3.5bn) worth of assets in the last six months of the year.
In the 12 months to 31 December, the FTSE 100 group said its full-year loss jumped from $2.5bn to $5.5bn after it booked $3.8bn worth of write-downs since the half year, while underlying earnings plummeted 63% year-on-year to $827m.
Underlying earnings before interest (EBIT) slumped 55% from the corresponding period in 2014 to $2.2bn as weak commodity prices, which had a $4.2bn impact on earnings, were only partly offset by cost cuts and favourable currency movement, which resulted in a $1.8bn gain.
Revenue was also sharply lower in the year, falling 26% to $23bn, while earnings before interest, tax, depreciation and amortisation were 38% lower year-on-year, coming in at $4.85bn.
"The global economic environment and its impact on prices have presented the industry with significant challenges during 2015," said group chief executive Mark Cutifani.
"Against the strong headwinds of a 24% decrease in the basket price of our products for the year as a whole, our ongoing intense focus on operational costs and productivity delivered a $1.3bn EBIT benefit in the year, providing some mitigation."
The miner, which reduced its dividend from 85 cents per share to 32 cents per share, said its transformation plans remained on track, as it has reduced the number of assets from 65 to 45 over the past two years and completed $2.1bn worth of sales in the past 12 months, including the sale of its 50% interest in Lafarge Tarmac and the Norte copper assets in Chile.
Anglo American, which said production volumes increased 5% in 2015 as it delivered $1.3bn worth of cost savings, has also agreed to sell the Rustenburg platinum operations and two non-core coal assets in Australia, which it expects to complete during 2016.
However, amid the ongoing slump in commodity prices, the outlook remained challenging for the London-listed miner.
"We have made significant progress, albeit in an environment that has been deteriorating at a faster pace," said Cutifani, who added the company will now focus on its most competitive assets in a bid to return to profitability.
On 14 February, Anglo American, had its credit rating downgraded further into junk by Moody's, as the credit agency downgraded the miner to (P)Ba3 from (P)Baa3 and said the outlook remained challenging.
"Pending further announcements by the company, the rating agency believes that divestments of non-core assets would be difficult to execute in the current environment, particularly at valuations to allow de-leveraging from the current level," Moody's said in a statement.