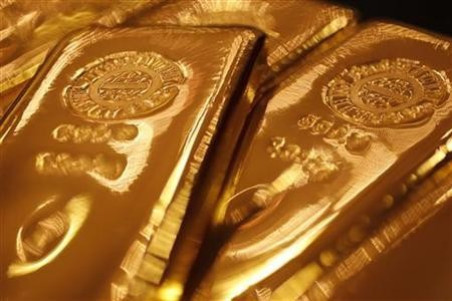 Month-end profit-taking may be out of the way but it is hard to see where quick and easy bucks can be made this week.
Not much looks worth buying, so what about selling/shorting?
Markets
The correction in equities may have further to run but a collapse seems unlikely and large-scale shorting could prove painful.
Shorting bonds looks a better bet, as the tide seems finally to have turned for yields, but the rise will probably only be gradual.
Gold is another prime candidate for shorting but the bulls, aided and abetted by professional trading desks, have mounted a magnificent rear-guard action over the last few months.
Punting against oil and other commodities remains as risky as ever.
Even if global demand remains subdued and Organization of the Petroleum Exporting Countries (Opec) members for their part are sticking with current production levels - they need the money!.
The yen is set for another fall but the euro and pound are proving to be more resistant than most to the greenback's advance.
Politics
There may not be any obvious major rows but several interesting developments are bubbling away:
The European Monetary Union's (EMU) change of tack on austerity is yet another masterful kick of the can down the road: almost as if another road has been found to kick down.
This is not meant to sound sarcastic: more time really has been bought. But not for France's president Francois Hollande who can no longer pretend to be delivering on his election pledges while German Chancellor Angela Merkel and her allies in Brussels back him into a corner.
What an operator she really is!
In the US, both the Democrats and the GOP seem to have given up on a deal to soften the sequester on spending and are concentrating instead on positioning for the Mid-term Election in November 2014.
Obamacare has become a battle à l'outrance.
US President Barack Obama does, however, seem keen to press on more or less immediately with negotiations over the Transatlantic Trade and Investment Pact (TTIP), which, not at all by coincidence, is set to become central to the debate on the UK's EU membership.
UK Prime Minister Cameron has nailed his colours to the mast and it may suit him for US officials to warn that there could not be a separate pact with the UK.
More likely, is that if the UK leaves the EU there would be no TTIP at all.
Both the TTIP and the Transpacific Partnership (TPP) exclude China, which is also now having to face up to the ambitions of a resurgent Japan, which in a policy volte-face wants to join the TPP.
President Xi Jinping and Chinese Premier Li Keqiang are on an international charm offensive while Shinzo Abe, Japan's prime minister, is promising largesse to developing African countries.
In the UK, back from the Whitsun recess, the Tories have to decide whether they want to win the 2015 election, which probably requires a truce on European Union membership, and Labour how best to avoid losing it, which probably involves owning up to some tough policies on public spending.
Economics
It is Non-Farm Payrolls time again, folks!
Another solid number is on the cards and the ADP Private Sector Payroll figure should be higher for May.
There will be endless speculation as to how the Federal Open Market Committee (FOMC) will react but it is still several months too soon for any tapering to begin.
The two ISM survey numbers should be up on last month, especially for Manufacturing.
If Xi and Li say China's economy is slowing then the monthly batch of official data will surely conform. It may even suggest that the officially desired switch to domestic consumption is happening!
The European PMI surveys were all held before the new post-austerity and should offer little joy. Despite all the recent hot air, the European Central Bank Governing Council is still a long way from further easing.
Thursday will be Sir Mervyn King's last hurrah - or should that be last swerve- at the Monetary Policy Committee.
He will be sure to vote for more quantitative easing one last time but his colleagues seem determined to deny him to the end.
Nevertheless, further improved results in the UK PMI survey should send him off with more evidence to support his 'cautious optimism' for the economy.
He will soon be telling us he told us so.
Alastair Winter is the Chief Economist at Daniel Stewart & Co.