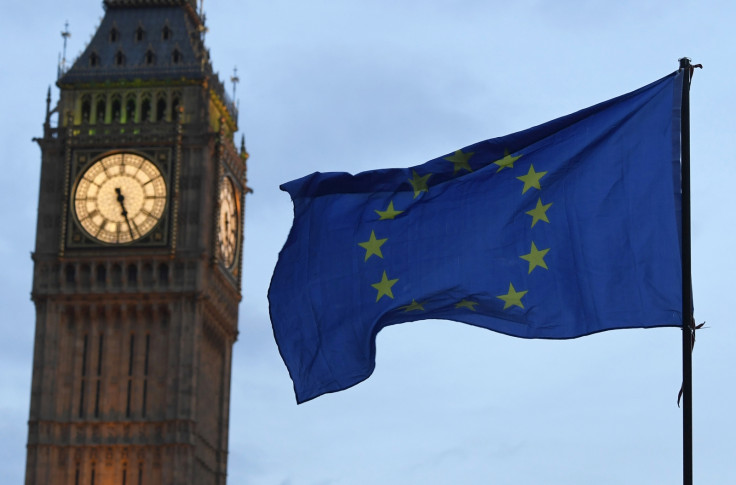 Traders sat on their hands ahead of the UK triggering Article 50, kicking off two years of withdrawal negotiations between Britain and the European Union.
The FTSE 100 Index lifted 19.8 points to 7313.3 in afternoon trading, as the UK prepares to end a more than 40-year relationship with the EU following last June's surprise Brexit vote. The FTSE 250 Index was 22.5 points higher at 18922.5.
Germany's DAX was 0.8% ahead, although the Cac 40 in France only edged ahead.
IG market analyst Joshua Mahony said: "Tomorrow's Article 50 activation represents a historic day, yet the implications for the markets are less certain. For FTSE bulls, there is a feeling that Brexit worries could cause further sterling devaluation, helping out UK firms in the international marketplace."
A busy session for Tesco saw the UK's biggest supermarket take a £235m hit after reaching an agreement with authorities over its accounting scandal, that will see it make a hefty compensation payout to investors.
The move is a settlement after the grocer posted a £263m profits overstatement in August 2014, and was largely welcomed by investors as it brought a three-year saga to an end.
Shareholders speak out
However, Tesco's two biggest shareholders have said they were against the company's impending £3.7bn takeover of food wholesaler Booker, saying the deal is overpriced.
Schroders and Artisan Partners, which both own a 4.5% stake in the retailer, wrote separately to Tesco chairman John Allan on 27 March, urging him to scrap the takeover.
Analysts at Shore Capital said: "We believe that the market's underwhelming reaction to the proposed Booker deal has manifested itself in a declining share price, which could be interpreted as a loud message from investors, to management, on their collective view of this deal."
Shares in Tesco edged up 0.6p to 190.5p.
The biggest afternoon risers in the FTSE 100 Index were Wolseley (+262p to 5145p), Standard Chartered (+26p to 749p), Pearson (+21.5p to 654.5p), Rio Tinto (+70p to 3202p) and Next (+74p to 4306p).
The biggest afternoon fallers in the FTSE 100 Index were EasyJet (-13p to 999p), Associated British Foods (-33p to 2617p), Sainsbury's (-3p to 265p), Randgold Resources (-75p to7100p) and Experian (-16p to1616p).
The biggest afternoon risers in the FTSE 250 Index were AA (+14.8p to 270.6p), Nostrum Oil & Gas (+18.2p to 438.1p), Allied Minds (+10.1p to 309.6p), FirstGroup (+4p to 132.2p) and Inmarsat (+24p to 817p).
The biggest afternoon fallers in the FTSE 250 Index were OneSavings Bank (-25.8p to 396.1p), Clarkson (-103p to 2877p), Card Factory (-8.5p to 265.5p), Thomas Cook (-2.6p to 86.8p) and Capita (-14.5p to 555.5p).