Major Tesco shareholders oppose £3.7bn Booker takeover
Schroders and Artisan Partners express concerns over supermarket's decision to 'pay premium' for food wholesaler.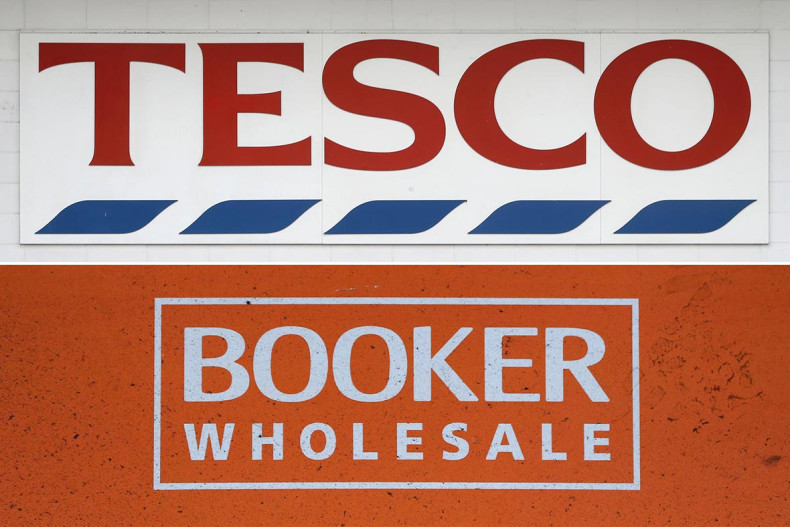 Tesco's two biggest shareholders have expressed opposition to the company's impending £3.7bn ($4.6bn) takeover of food wholesaler Booker, saying the deal is overpriced.
Schroders and Artisan Partners, which both own a 4.5% stake in the retailer, wrote separately to Tesco chairman John Allan on Monday (27 March), urging him to cancel the takeover.
"All management teams believe that their acquisitions will create value. However, there is compelling academic and empirical evidence that, on average, acquisitions destroy value for acquiring shareholders," the letter from Schroders, said.
"We believe the high price being paid for Booker makes the destruction of value even more likely. We will be encouraging other shareholders who share our views to voice them. Thus we urge you to reconsider and withdraw your offer."
In January, Britain's largest supermarket reached an agreement to purchase Booker, in a deal valuing the latter at 205.3p a share, a premium of 12% per cent over its closing price of 183.1p a share on 26 January, the day before the deal was announced.
Daniel O'Keefe, the lead portfolio manager of Artisan's Global Values fund, was quoted as saying the takeover would "involve a lot of distraction for management, unforeseen risk, and unforeseen issues".
Speaking to the BBC's Today Programme on Monday, Schroders fund manager Nick Kirrage warned Tesco was paying a "premium" for Booker.
"Booker is a business that has been doing extremely well. Its profits have been growing very quickly and profit margins have been expanding rapidly," he said. "Tesco have had to pay a premium and have made an assumption that profits are going to continue to grow in the future."
Upon announcing the deal, Tesco argued the acquisition would allow the bigger group to serve customers with better quality food at "attractive prices" but Kirrage warned the value in the merger would be very limited.
"History suggests that the vast bulk of acquisitions destroy value for the acquiring shareholders in instances where you buy a high multiple," he said. "Even fewer deals create value and so we objectively think, looking back at history, that this is a deal that is going to struggle to create value. We have major concerns about it."
Analysts have suggested the merger could distract Tesco from implementing its turnaround plan, at a time when the group is slowly recovering from the £6.4bn loss it posted in 2015, which was its worst in its history.
"The big risk is that Tesco will take its eye off the ball and its turnaround will suffer for precious little by way of value," said Neil Wilson, senior market analyst at EXT Capital. "Hubristic takeover deals usually mark a market top – let's hope it's not one of those."
Despite the opposition, however, Tesco seemingly remains determined to go ahead with the plan to purchase Booker, which also owns grocery chains Budgens and Londis and has over 170 cash and carry locations in the UK.
"We have been working on the transaction for over 12 months and believe the strategic and financial rationale is compelling," a spokesperson for the FTSE 100-listed retailer said. "Since announcing the transaction the majority of our top 10 shareholders have chosen to increase their shareholding in Tesco and we hope to convince all our shareholders of the merits of the transaction."
The news comes as Tesco agreed to pay a fine of £129m to the Serious Fraud Office to avoid prosecution for its 2014 accounting irregularities scandal.