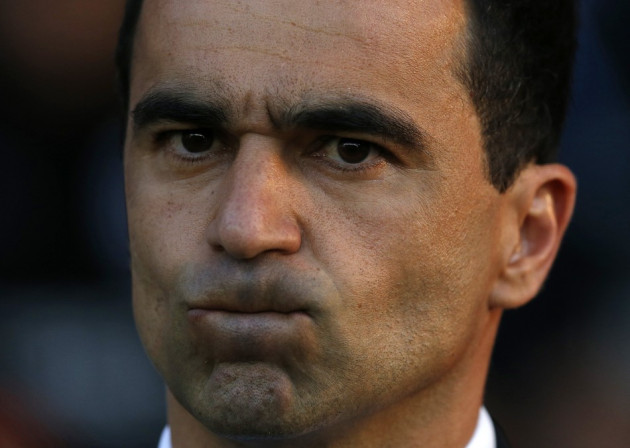 Manchester United are yet to make an official follow-up bid for Everton pair Leighton Baines and Marouane Fellaini after Toffees boss Roberto Martinez said no contact has been made by the Premier League champions.
The Merseysiders labelled United's first bid for Baines and Fellaini as 'derisory and insulting' following an offer reportedly of £28m.
David Moyes brought both players to Goodison Park during his 11-year spell at the club and wants to make the pair his first significant signings since succeeding Sir Alex Ferguson at United.
But Martinez says no further bids have been submitted with 11 days of the transfer window remaining as United consider their options
"Everything has been quiet in that front," Martinez confirmed.
"Everything has been as we have informed our fans. I think that is the way we are going to deal with the window now.
"We are still trying to be as strong as we can. If there is anything we need to inform our fans, we will do. But now the focus has to be the games."
Guillermo Varela is the sole addition at United during a summer which has been dominated by the future of Wayne Rooney, and will equally dominate the back end of the window.
Newcastle United boss Alan Pardew and Jose Mourinho at Chelsea have led the calls from the Premier League for the transfer window to be closed upon the start of the season.
And Martinez says the media speculation is having a disruptive influence on his squad.
"I have said it time after time, it's time for the football authorities to look into the situation," Martinez added.
"I think the transfer window is getting out of hand and really affecting the values of the league. I think it is affecting the human side of the players in a very, very unfair manner.
"It's about time that we stopped the window or we stopped the official games in the middle of the window."